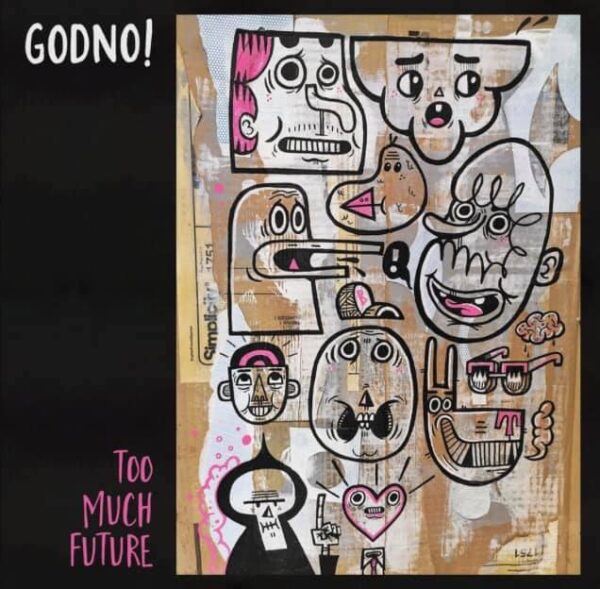 GodNo!
Hulk
Made up of members of Cable, Grawl!x, Merrick's Tusk, Mighty Kids, and Pet Crow; GodNo are a high-fuzz band with sweet melodies, rhythmic staccato verses, and a full-bodied swimmy chorus with great big bass slides.
At least, that's what we have from 'Hulk', a showcase of melodic dissonance that could have been an unlikely jam session between Joy Division and Beabadoobee. The song features a journey from its humble and punchy intro, through increasingly sonic chorus renditions that see the vocal reaching from the sugary melodies into unhinged screams. The louder moments echo great moments from Kunk; something about the sound suggests it's all out of control, but the jarring pain just isn't there. It's all a bit magical really.
If you haven't heard the EP, Too Much Future, you'll find three other songs that showcase this successful musical experiment.
There is also a Neil Cooper remix of 'Hulk' available, with extra synth stabs and a raging drum beat such as you might imagine driving a Therapy? track. Both versions are superb, only really the same song via that melody and the big chorus fuzz.
Watch GodNo! – Hulk
Written by Fenton on
Steve Fenton writes in our music, words, and culture categories. He was Editor in Chief for The Mag and covered live music for DV8 Magazine and Spill Magazine. He was often found in venues throughout the UK alongside ace-photographer, Mark Holloway. Steve is also a
technical writer and programmer
and writes
gothic fiction
. Steve studied Psychology at OSC, and Anarchy in the UK: A History of Punk from 1976-1978 at the University of Reading.
Discover More Music