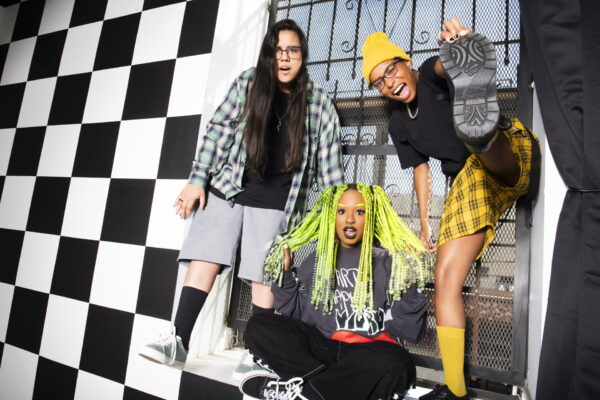 Meet Me @ The Altar
Model Citizen EP
Released last Friday, Model Citizen is a five-dollar EP from Meet Me @ The Altar that is worth its weight in gold. There are six songs here and each one could be a single. Fans of Stand Atlantic, All Time Low, or Hot Milk are going to love it.
Starting with an eighties videogame vibe, before launching into the song, 'Feel A Thing' rips through the speakers with the trademark sound of this record, which is tight EMO with blasting beats. Johnson's vocal is right up there with the great rock singers of our time and is on point throughout. The chorus is a top-flight offering that is not out of place among the aforementioned references. This is a big song and sets the tone as the record swiftly races into 'Mapped Out'.
Here we have a really neat verse that bounces along before the rhythmic chorus alters the flow. This combines neatly with the positively stabby guitars of 'Brighter Days (Are Before Us)' and the anthemic 'Now Or Never'. These three songs have a similar sonic taste, melodic and complex and slicker than a slip and slide.
There is a dark twist in 'Never Gonna Change', there's a determined and defiant stomp to the chorus.
It's only 'Wake Up' and we're done. Luckily this is a song with some more of that bounce. The guitar hits a smoldering riff a couple of times that is backed up with a big bass tone, reminiscent of Paramore's eponymous album.
There is strange snobbery in our industry that means Meet Me @ The Altar are currently branded as "pop punk", when in reality they will be labelled "rock" in hindsight. There is of course pop-punk influence in here, as there is in most records that have been recorded post-Barker, but this feels more mature than the moniker allows. We have here six utterly excellent rock songs that will please fans of 2019s Bigger Than Me and undoubtedly bring a rush of new adoring fans into their circle.
Watch Meet Me @ The Altar – Now Or Never
Written by Smith on
Stuart 'Saur' Smith was a prolific writer for The Mag throughout the magazine's lifetime. He combined a day job of temporary office jobs in London with a nightlife of trawling the capital's music venues looking for talent. As well as writing about music, he was a session musician who featured on a number of singles in the 90s. Today, Stuart is a Chief Writer for Phonotonal.
Discover More Music