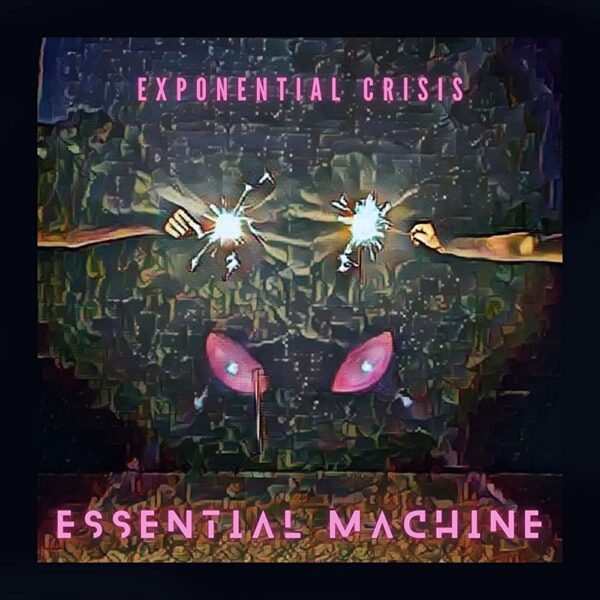 Essential Machine
Almost Outta Here
Introduced by the keyboard motif and a jangly guitar, 'Almost Outta Here' is an instant indie hit. This song will lodge itself in your head with its: 'We almost made it, almost outta here' tagline.
In the verse, the vocal shines. It's rich and characterful, the focus at this stage before things transition into the aforementioned tagline pre-chorus. The chorus in this song is more of a rise, as the pre-chorus kinda steals the show – I love it when the chorus isn't the best bit of a song. The solo is also well crafted; warm and tuneful with a hint of echo.
You'd be forgiven for thinking this song was called 'Almost Made It', given the refrain that takes us out. This line, along with the 'almost outta here' that gives the song its title, provide the infectious parts of the song.
The single is taken from Essential Machines's album Exponential Crisis, which is available now.
Watch Essential Machine – Almost Outta Here.
Who are Essential Machine?
Essential machine are an indie/rock trio from Pittsburgh, featuring RJ Dietrich, Kare Dietrich, and their son Robert Dietrich. They wrote Exponential Crisis during the lockdown and released the album in May 2022.
An unexpected perk of being a nuclear family band is that when the world shuts down, you can shelter in place together and write a new album.
The songs on the album are a reflection on the subject of humanity with themes of ambition, isolation, and some of the darker characteristics of our strange species.
Written by Fenton on
Steve Fenton writes in our music, words, and culture categories. He was Editor in Chief for The Mag and covered live music for DV8 Magazine and Spill Magazine. He was often found in venues throughout the UK alongside ace-photographer, Mark Holloway. Steve is also a
technical writer and programmer
and writes
gothic fiction
. Steve studied Psychology at OSC, and Anarchy in the UK: A History of Punk from 1976-1978 at the University of Reading.
Discover More Music