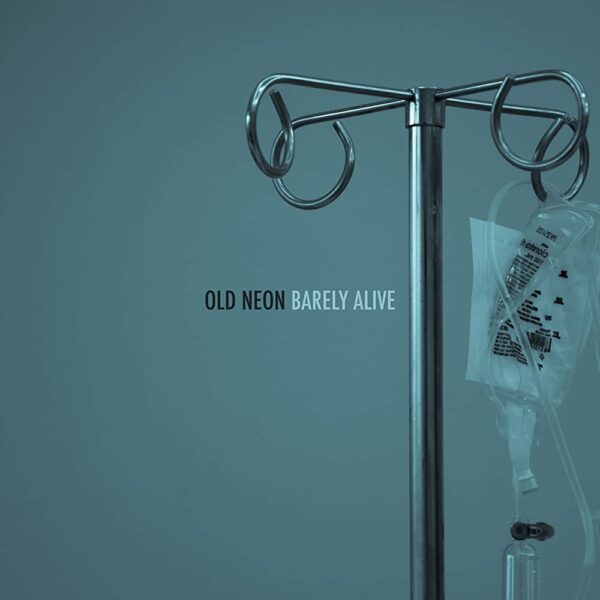 Old Neon
Barely Alive
With a chugging Jimmy Eat World instant entry to the verse, the skin is already tingling for this new single from Old Neon. 'Barely Alive' is a great big anthem and I love it.
We already know this band is top-notch in all departments and this is further proof. Great big drums, guitars that transform from that early palm-muted rhythm into their signature combo of huge open chords with something clever going on in the lead guitar. The bass punches through this one, providing an anchor for that chorus.
The vocal has power and emotion, catapulting across the top end of the song with its melody. The song kicks off in full-sad mode, with a verse stuffed with lyrics to stimulate the tear ducts.
I recall the minute you said you were dying
All night had your cheeks pressed wet against mine
And I held your hand in the hospital bed all the time
It was hopeless then and you were barely alive
The chorus provides a melancholy accompaniment, especially given that things only get sadder as the song continues. This is definitely one to listen to in the shower, when it's raining, or any time if you're made of stone.
Well, my love
was it just a good dream
or am I finally waking?

When all I want
is just to keep on sleeping
I just want to keep on sleeping
In total, it's a collision of perfect musical craft and emotional words. The song sounds like it's gonna be 'motional, even though it's pretty pacey… the instruments are sad too. Who doesn't love a good heartstring tugger?
Written by Fenton on
Steve Fenton writes in our music, words, and culture categories. He was Editor in Chief for The Mag and covered live music for DV8 Magazine and Spill Magazine. He was often found in venues throughout the UK alongside ace-photographer, Mark Holloway. Steve is also a
technical writer and programmer
and writes
gothic fiction
. Steve studied Psychology at OSC, and Anarchy in the UK: A History of Punk from 1976-1978 at the University of Reading.
Discover More Music