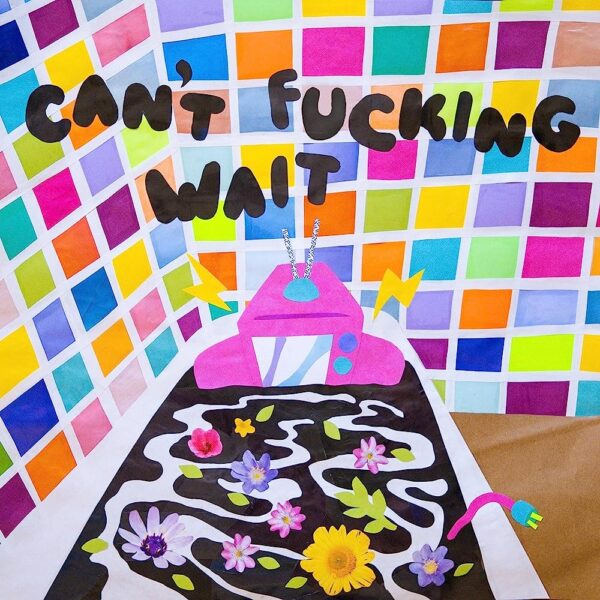 Old Neon
Can't Fucking Wait LP
Old Neon have been dropping noteworthy singles for a long time, but Can't Fucking Wait is their first-ever album. Need I mention the album is pop-punk and emo bliss from start to finish? Well, it is.
You know how bands often front-load an album with three big tracks? Old Neon do this, then they do it another four times. I'm not even joking.
Highlights, What Do You Love, and Jumpstart
'Highlights' opens the album, fuzzing for the first verse and then morphing into a full and vibrant song that asks you to 'decide if you'll be there for life or if you'll just stick around for the highlights'.
Next up, 'What Do You Love' is the song that gives the album its name. When you plaster the naughty line from the song on the front cover, the little '🅴 for explicit' seems redundant. This song isn't just one of their best, it's one of the genre's best. Just try and listen to all the little musical details and you're brain will get five degrees hotter.
Things continue with 'Jumpstart'. It starts like a ballad but shifts through the gears to become a crispy emo track with hypnotic guitars in the verse, and an anthemic chorus.
This is the opening triplet. Strong. Many albums manage a start at this level, but then drop off a cliff. Not Old Neon.
Better Things, Today is Screaming Your Name, and Lost
I'm excited and nervous while I wait for 'Better Things'. This is a new song to me and it's go the awkward fourth spot. It's a great choice as it adds a darker shift to the sound, shimmering into life with a punchy beat. This song has an edge of melancholy and the guitar tones complete the summer sunset beach-party blues.
I know it's by design
Fought for you every time
Wish I could leave it in the past
But I keep coming right back
I wish you'd let me loose

And move along to someone else
But is it way too soon?
Guess we're finding out together what the future brings
But I think I'm finally moving
Moving on to better things
The mood continues with the echoing guitars and soaring chorus of 'Today Is Screaming Your Name'. If you want to test those tiny muscles that make your hairs stand on end, the transition into the short solo works every time.
This segment concludes with their recent single, 'Lost'. The chorus guitar flicks are superb, especially if you carefully set up your speakers for stereo. This song is a masterclass is rhythmic verse brilliance and bouncing chorus lines.
Warmer Weather, Natalie, and Barely Alive
'Warmer Weather' was one of the earlier songs from Old Neon. The album version doesn't disappoint, it's smoother and highlights the hooks well. There are some nice line-ending harmonies to enhance the verses and the pace has been tweaked to make things land with serious sway.
The lovestruck 'NATALIE' is up next with its Shakespearian 'I know we were written in the stars.' The glassy synth that subtly adorns the chorus adds to the emotion of the song.
But I know
You're just as far away as you've ever been
I could be on top of the world
And you're spiralling
I'm still holding on
But you were always gone
If that hasn't got you welling up, 'Barely Alive' is going to bring the glisten to your eyeballs. 'Was it just a good dream? Are finally waking?' Listen to this one in the rain.
I Won't Stay, Autumn, and Save Me From Myself
The excellent 'I Won't Stay' is a crunchy breakup track. This song has a quality to it that, in my opinion, would sound amazing on vinyl, played on one of those really high-quality old jukeboxes. It just has just the right tone for it.
The double-pace 'Autumn' is in the same thematic zone, with the change into the chorus providing a surprise switch that works really well. It also has a great chunky post-chorus instrumental.
'Save Me From Myself' begins to move the record back to the style that opened the record. It's complex and detailed, but not showy. The lyrics capture a mood, for sure, so they'll speak to folks who have faced self-defeating lethargy. The solo kinda absorbs all those feelings into a great big musical flourish.
At Least We're Not Alone, Eulogies, and Wasted on Waiting
What's this? 'At Least We're Not Alone' brings a twist. Something in the beat of this song is speaking to me as it bounces through the first verse. The pre-chorus is one that tells you to prepare and the chorus requires you to do so. This is a big track and one of the strongest thirteenth songs on an album you'll find in the universe.
Sleeping real bad since we last spoke
Everything we had went up in smoke
Now I can't see a point to anything

But I will live like this every day
Waiting around for something to change
Today it will be me
'Eulogies' slips into the penultimate slot. One of the darker-sounding songs, this song inverts the verse-chorus relationship, with a really sweet bit of guitar in the reflective moments.
The end-of-album moment is provided by 'Wasted on Waiting', a piano and vocal song that conjured Something Corporate. This is the only song like this on the album and it's perfectly placed to give that 'it's all over' chill.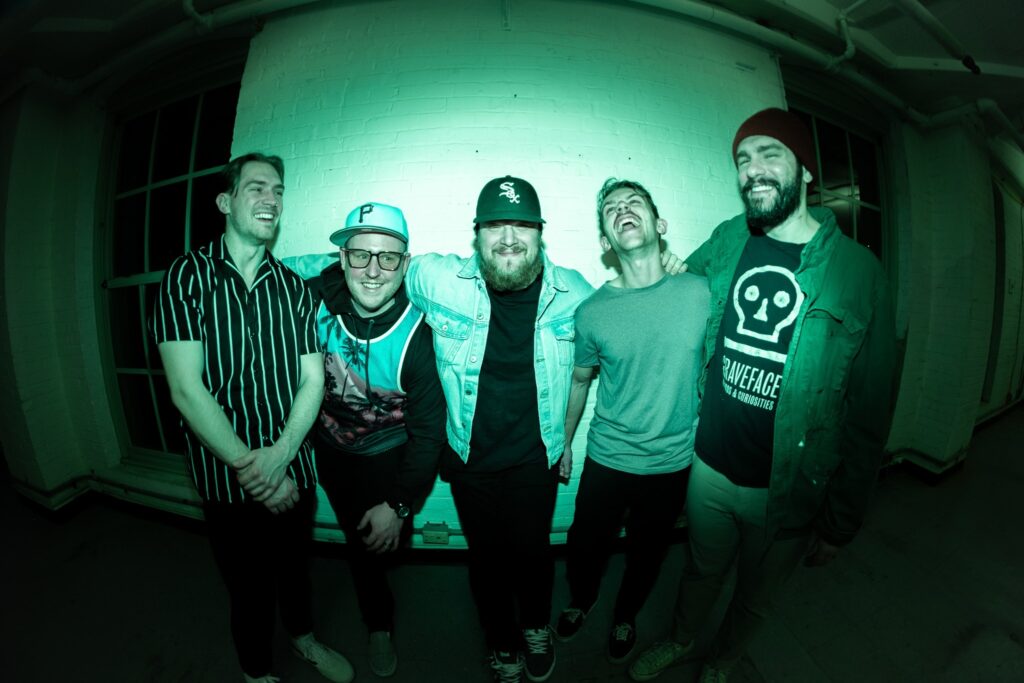 Who Will Love This Album?
If you like anthemic emo, you're gonna love it. Fans of All Time Low, The Early November, Fall Out Boy, and Jimmy Eat World will sink right into this record.
The record is also going to speak to your failed relationships, moments you regret, and feelings of loss. Sometimes it's nice to have the musical key that unlocks these emotions… it's not that it makes you feel a certain way, more that it gives you permission to feel whatever you need to. Catharsis, if you will.
We knew the album would be strong because the singles have all been such high quality. Being able to slam down fifteen bangers like this… it's not normal.
Listen to Old Neon – 'At Least We're Not Alone'.
Written by Fenton on
Steve Fenton writes in our music, words, and culture categories. He was Editor in Chief for The Mag and covered live music for DV8 Magazine and Spill Magazine. He was often found in venues throughout the UK alongside ace-photographer, Mark Holloway. Steve is also a
technical writer and programmer
and writes
gothic fiction
. Steve studied Psychology at OSC, and Anarchy in the UK: A History of Punk from 1976-1978 at the University of Reading.
Discover More Music