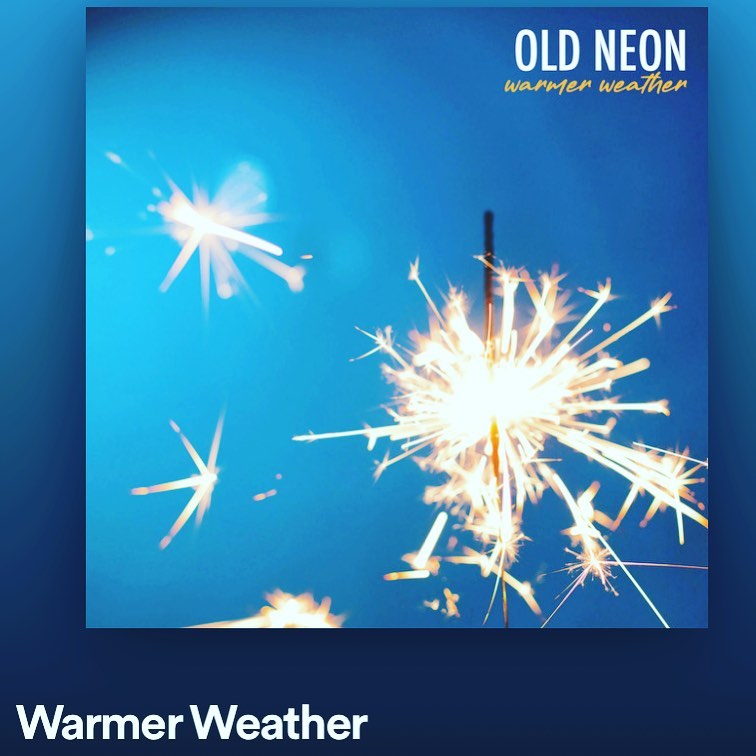 Old Neon's 'Pacific Time' was a great single, but in their latest release things really soar. 'Warmer Weather' is an absolute gem with an amazing vocal performance in the chorus and with everything just about as crispy as it could possibly be.
The verse combines a flickering guitar riff with a solid rhythm section and vocal that is like sonic mountain water. There's no messing when things get to the chorus and the song rockets into the atmosphere. You could argue that they should tease this a bit, maybe break things down for a couple of bars and hang there before you go punching out a chorus like that… but they don't care as they're already back in that cold clear verse and getting ready for the middle eight.
There's a cut-down chorus after this, then a couple more really big ones. The song is burning hot and fast… there's only ten seconds left after this. Just enough time to fade out on some feedback and they they've gone. Just empty air remains. Then you hit the play button and hear it again. Short, brilliantly sweet, a perfect musical lightspeed journey.
Love it.
We dare you to press play below.