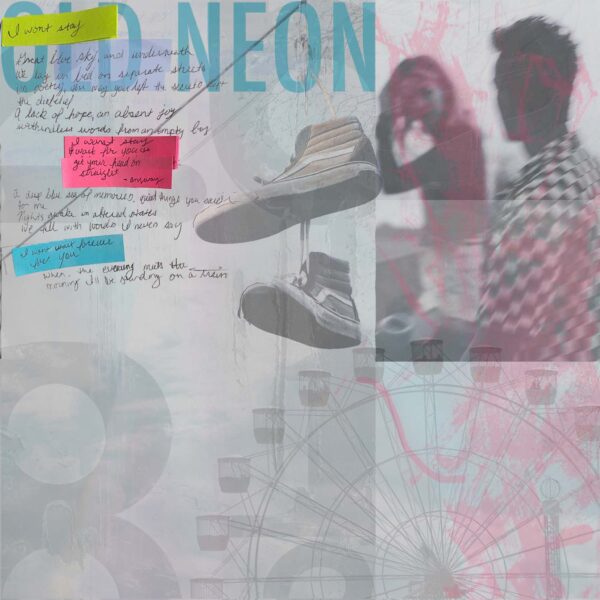 Old Neon
I Won't Stay
Just as I'm putting the ink pen back into its leather case to stow away after a day of writing, I stumble across a new track from Old Neon called 'I Won't Stay'. I could just jot a note and check it out later, but I hit play out of curiosity. Wow. What a vocal.
This is a top-drawer quality emo track with a melody that just flies. The first line of the verse lands some impressively powerful high notes and things just get propelled from there. The guitars build a chunky underbed of sound and then the chorus hits you with its 'I won't stay and wait for you to get your head on straight.'
This song is a masterclass in tone, with the second verse combining the chugging guitars with a subtle bit of ambient backing. The big open spaces are connected via smashing drums and a big bass sound. The breakdown provides an aural refresh before the big finish. It's really quite a stunner.
It's three-for-three from Old Neon. They haven't released many songs, but every single one can knock you over.
Watch Old Neon – I Won't Stay
Written by Fenton on
Steve Fenton writes in our music, words, and culture categories. He was Editor in Chief for The Mag and covered live music for DV8 Magazine and Spill Magazine. He was often found in venues throughout the UK alongside ace-photographer, Mark Holloway. Steve is also a
technical writer and programmer
and writes
gothic fiction
. Steve studied Psychology at OSC, and Anarchy in the UK: A History of Punk from 1976-1978 at the University of Reading.
Discover More Music