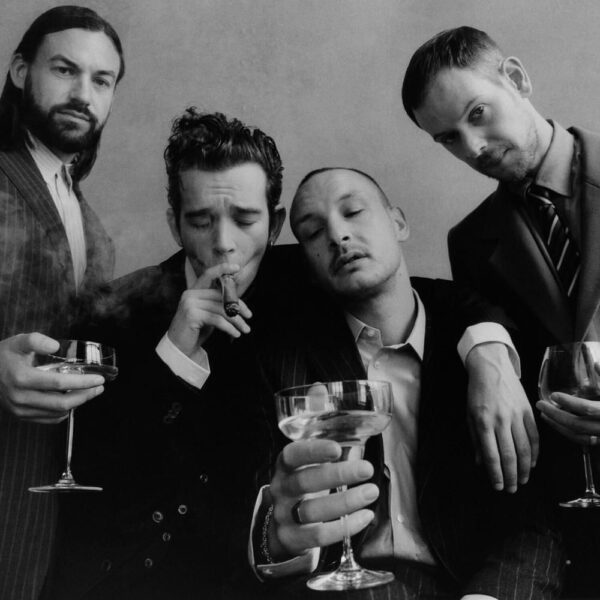 The 1975
Happiness
With a saxophone-heavy introduction, the sway of 'Happiness' will be more familiar to early fans than much of the more recent material, with distant echoes of 'Heart Out'. It still participates in the onwards march of The 1975's sound.
The song is beat-driven and features bass runs and intricate guitars, with the saxophone (supplied by John Waugh, who has also worked with Holly Humberstone) returning a few times to drop a solo. Healy delivers the lyrics artfully, playing with the syllables and adding soulful touches.
There is no strong transition between parts. It's not a quiet verse and a kicking chorus, it's more subtle in swooshing imperceptibly between the different sections, with mostly the vocal rhythm signalling something has changed.
Her body's like a modern art
Take it out in front of me
I'm gonna stop messing it up because I'm
Feeling like I'm messing it up because I'm
Calling out your name and God help me 'cause
Oh, I'm never gonna love again, hey
I'm never gonna love again, hey, oh

Show me your love, why don't you?
Alongside 'Part of the Band', this song hints at the style of the forthcoming album. Being Funny in a Foreign Language is scheduled for release on 14th October 2022.
The playful video for 'Happiness' is also a fun accompaniment…
Discover More Music