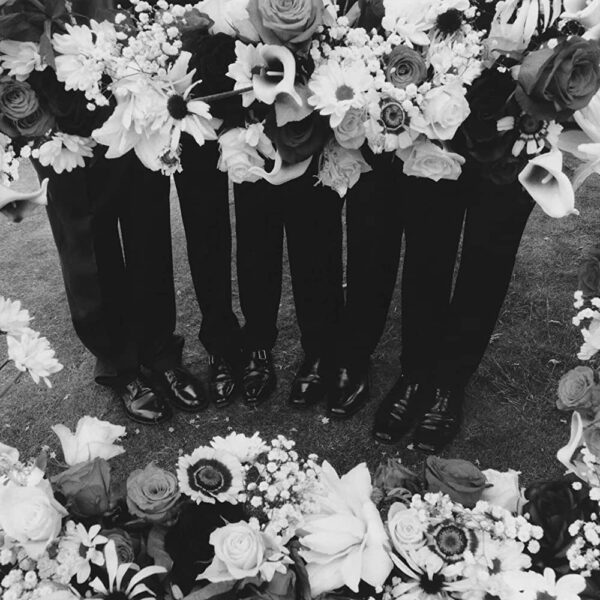 The 1975
I'm In Love With You
Reprising somewhat 'A Change Of Heart', get ready for an arty black and white clown video for The 1975's latest single, 'I'm In Love With You'.
In fact, I'd go as far as issuing a trigger warning for coulrophobics that there's an entire alley of the painted entertainers in the music video, so don't watch it if that's going to cause an issue. What causes no problems whatsoever is the song.
This is an upbeat head-over-heels song with the antagonist being told eight times straight of the protagonist's deep affection. Lyrically there is a mix of poetry ('she's got a broadsheet, reading down the list of the going wrongs') and light-hearted moments that are less poetic ('don't fuck it, you muppet').
The music is like an acoustic twist on their first album. Not many of their newer songs have that lively snap, but it's certainly found here, even though it's more low-key.
This song must be viewed alongside 'Part of the Band' and 'Happiness'. The three singles together provide hints that the album is going to be a real mix of stuff. This might be a challenge for some people, but not for you, dear reader, whose discerning musical whimsy will be stimulated by a band in a creative flurry.
It all proves that the only clowns are those not planning on grabbing Being Funny In A Foreign Language when it is released on 14th October 2022. Bonus points if you can decipher the chalk message…
Watch The 1975 – I'm In Love With You.
Written by Fenton on
Steve Fenton writes in our music, words, and culture categories. He was Editor in Chief for The Mag and covered live music for DV8 Magazine and Spill Magazine. He was often found in venues throughout the UK alongside ace-photographer, Mark Holloway. Steve is also a
technical writer and programmer
and writes
gothic fiction
. Steve studied Psychology at OSC, and Anarchy in the UK: A History of Punk from 1976-1978 at the University of Reading.
Discover More Music