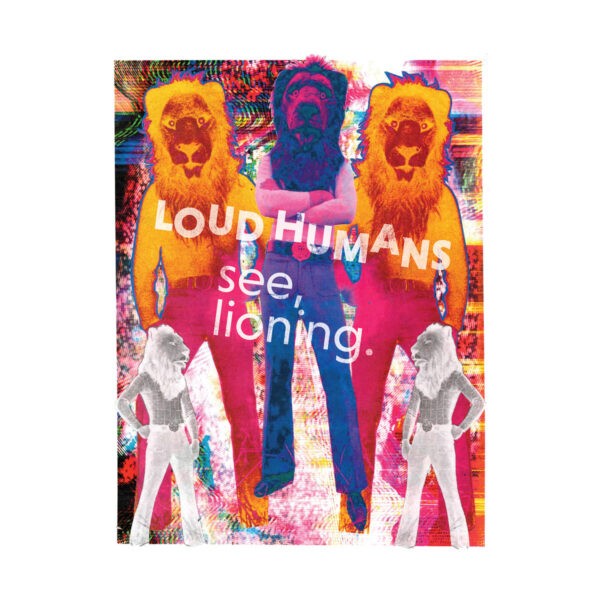 Loud Humans
See, lioning EP
Atlanta power-trio Loud Humans give us an interesting and well-crafted set of songs in their EP See, lioning. At times they have a rhythmic creativity and lo-fi quality that harks back to Pavement and Violent Femmes. The guitars are hit hard to create a pounding bend to the chords. An act of artistic aggression. At others, they delve into rock elements or soar into alt shimmer.
'Rough Country' has all the hallmarks of slacker rock, with the drums, guitar, and bass participating in choppy rhythmic breaks. However, there is also a surprise break with what could be a metallophone moment, which is momentary and surprising before the song builds back up.
The short 'Makeover' transforms over the course of a couple of minutes from a jangly alternative song into a punchy rocker. It eschews traditional formatting and instead spews forth a long warm feedback note that serves as the entrance into the equally eclectic 'Silhouettes', which uses the last line of each verse as a chorus, with the other elements serving as multiple middle eights.
The chord progressions and use of rhythm in 'Rooms' is probably the most direct Pavement reference. The theme, though, is danced around with the changes in intensity, bringing crunchy low-fuzz, big rock, and alt moments to the song.
Meanwhile, 'Surface Tension' smoulders with occasional stabs of sound that contrast with the vocal delivery, something you might normally see in a Biffy Clyro track.
The record closes with a cover of 'Wichita Lineman', which is respectful of the original while pulling down the tempo and focusing on the guitar sounds rather than orchestral elements. This makes this version more akin to Glen Campbell's live performances rather than the original record.
Both 'Rough Country' and 'Silhouettes' are the two tracks that I can really connect with, though I particularly enjoy the lyrics in 'Surface Tension', too. The record will appeal to fans of the more unusual alternative rock compositions. If you like 'Loretta's Scars' and 'Starlings in the Slipstream' and perhaps wanted the amps to punch a little harder, this record was made for you.
Discover More Music