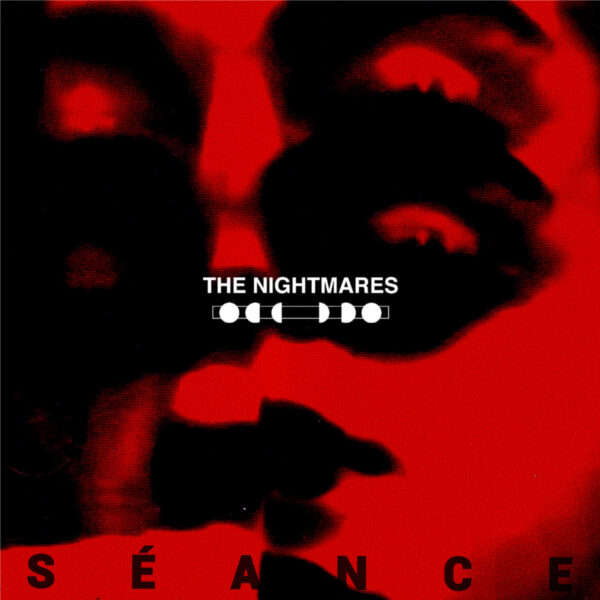 The Nightmares
Séance LP
We have mentioned that The Nightmares draw water from many roots as their noir pop sound reaches for the sky. Séance is no exception, hopping moods and genres as it assembles ten brilliant tracks.
Musically, the band is well-stocked with great ideas, and the multi-vocal line up gives them an uncanny ability to create different combinations and styles for the top line. If you haven't heard them, imagine Interpol with added Steve Stevens mixed with a heady mix of eighties synth pop and new wave kicks.
This combination makes for a highly listenable album, but there are strong themes too – we'll get to those shortly. Let's start with pure enjoyment of the songs.
The pacier stuff like 'It Follows', 'Murder Season', and 'For Heaven's Sake' have elements of new wave, hints of punk, and occasional horror-rock references. This is all woven into cohesive and memorable structures that are sure to live rent-free in your head.
The songs with more restrained pace are instead laced with atmosphere. They are equally excellent and supply the album with a unique dynamic. Some of the moments here remind me of the lesser-known Smashing Pumpkins tracks.
My favourite song on the record comes in the drama of 'Let the Light In', with its doomy piano notes and the opening line: 'This coffin isn't big enough for two…'. The song has a long slow build before falling away to finish. Atmospheric and wonderful.
This is certainly one of those rare recordings where every single song will end up on someone's most-loved list.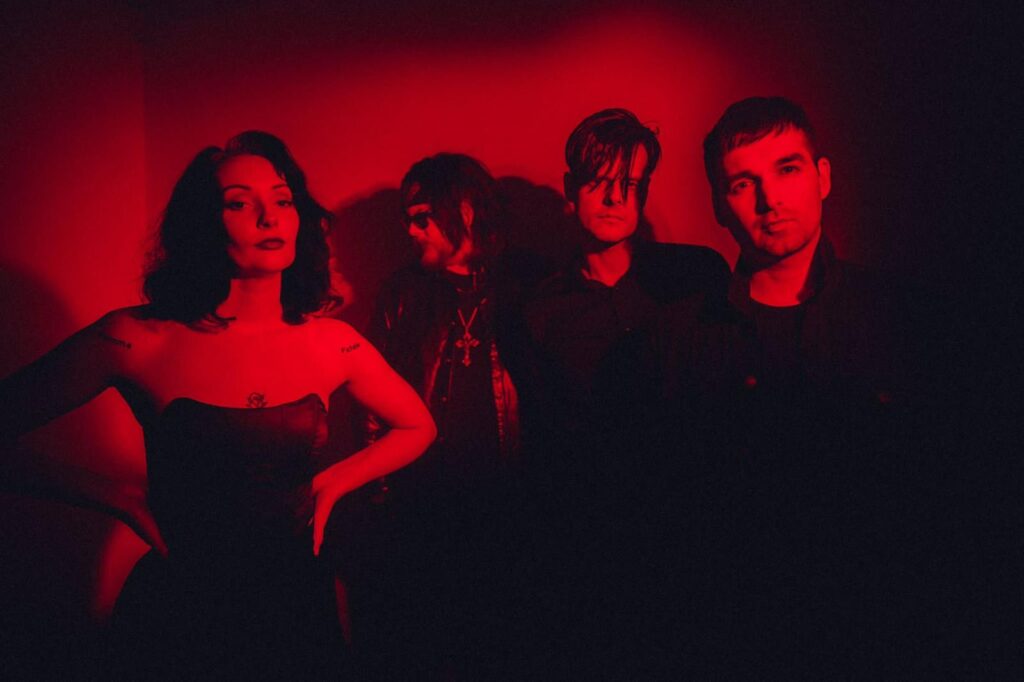 Séance Themes
There are more than a few goth references in the lyrics. You're variously transported to vampiric dioramas throughout this record. Regarding poetry, The Nightmares are married to Type O Negative and Salem (with the apparition of Will Gould in 'Murder Season', which also features a Salemesque guitar fade-in).
Another parallel to both the draculads and the drab four is The Nighmares' use of colour for this release. Everything is highly saturated with red, just as the pink of Salem and greens of Type O Negative created a solid identity alongside similarly folkloric subject matter.
Let's hand-pick some words to illustrate the kind of dark delights this album offers.
Bite my neck
Drain my blood
Leave me drowning in the flood

From Above
Leave me dead and buried
In an empty cemetery
The soft touch is never enough

Cursed
I swear on my life
That something followed me home one night
And it won't leave my side
It sits on my bed at night

It Follows
This record is a 100% recommendation from me.
Watch The Nightmares – 'Murder Season'.
The Nightmares Articles
Discover More Music