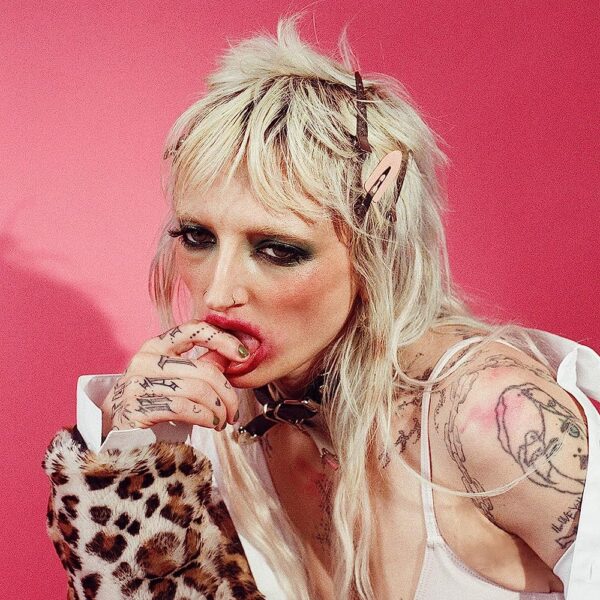 Royal & the Serpent
RAT TRAP 1 & 2
Royal & the Serpent (RATS… in case the RAT connection wasn't clear) have dropped a two-part EP. Part 1 is titled 'the blueprint' and part 2 is 'the burn'. This is a hint to the themes of each brace of songs, which we'll tackle in order.
RAT TRAP 1, the blueprint features 'ASTROTURN' and 'ONE NATION UNDERDOGS' and RAT TRAP 2, the burn includes 'JUNKIE' and 'SLUG'. All song titles are all caps. This is appropriate.
The videos by Conor Landers Sorensen are also arranged into four parts, zooming into different shared scenes in each song to match the narrative.
Let's get started!
Astroturf
Emerging in the style of a big acoustic storytelling song, 'ASTROTURF' has a neat swing, with sweetly delivered acid lyrics: 'Mom's drinking whiskey. Cries in the sink. Daddy's been missing for over a week'. It bursts from this nod to Americana into a raging fuzz with an anthemic chant that twists from 'living our lives' into 'living a lie'.
It's powerful musically, but also thematically. A genuinely stop-dead stun of a song and utterly brilliant.
Sister's a model, but she doesn't eat
She's still the person we all wanna be
Brother plays football – He's our pride and joy
All the girls want him, but he wants the boys
Watch Royal & the Serpent – 'Astroturf'.
One Nation Underdogs
The opening play on the Pledge of Allegiance is a genuine landmark brilliant idea and is undoubtedly timely.
I pledge allegiance to the drag
And the United Gays of America
To safety in public, from queer to trans
One nation underdogs
Not invisible, with liberty and justice for all
The song is a punchy pop-punk hook fest, but lyrically we have an astute and razor-sharp brilliance. Every verse is made of dangerously sharp things and the chorus is a stomping anthem.
I deserve the right to love my life
To change my mind, to go outside
To stay alive, to be in public and survive and
I should get to feel like I'm a human
Just as real as politicians, Christian women
Straight white men and all their friends
My goodness, this is a substantial slice of genius.
Watch Royal & the Serpent – ' One Nation Underdogs'.
Junkie
From Part II of the RAT TRAP, 'JUNKIE' is a fucked-up punk love song (should I have starred out some letters here, feels wrong to do so). The metaphor is as strong as the melody and it makes it a powerful listen, the sweet incantation of the words hiding for a moment the dangerous drop beneath.
I'm in love with a boy, and it makes me call my mother
'Cause the way we love each other makes me cry
I'm in love, and it hurts, I'm a sucker, I'm a junkie
For the ugly ways he loves me, it's a crime
Watch Royal & the Serpent – 'Junkie'.
Slug
'SLUG' is an angsty breakup song that shows once more how well Royal & the Serpent can build a metaphor. Where many would be content to call someone a slug, the song fully commits to the theme with great effect.
You're so cool, you're so cool
Pour the salt into my wound
Where's your teeth? Cut me loose
Salt could kill a slug like you
The song has a pop beat and a chorus that explodes from the verse to create high impact.
Watch Royal & the Serpent – 'Slug'.
The Whole RAT TRAP Collection
You can listen to these songs (and RAT TRAP III) back to back and they all fit together musically. In fact, this is the basis for an album I really want to own. RATS combines angular lyrics and huge tunes to create a subversive and brilliant offering.
Discover More Music