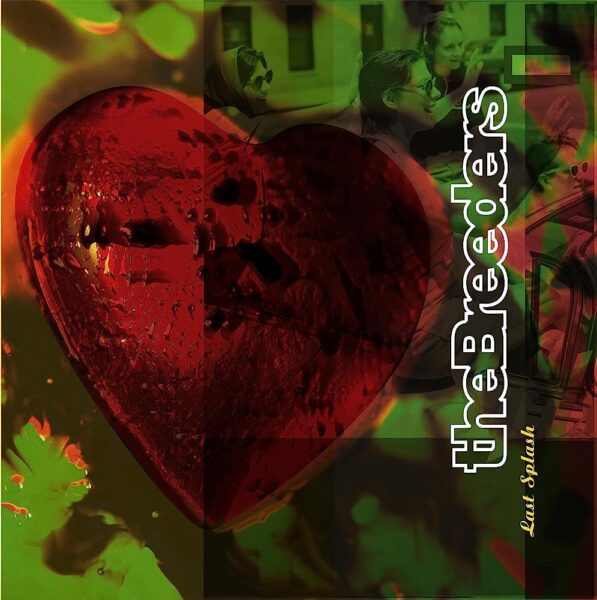 The Breeders
Go Man Go
First released in 1993, Last Splash is the album that etched The Breeders into the rock of history. The album was certified platinum in the US. It achieved a silver certification this side of the Atlantic where it also charted at number five in the album charts.
This album elevated the Bangles from hell from side-project status to fully-fledged alternative rock legends. Later this year, the album gets its 30th anniversary and a special edition release. The original half-inch tape has been remastered and turned into a beautiful 45 RPM vinyl. And one of the songs you can get is 'Go Man Go', an album session track that was previously unreleased.
The song starts with a short spoken word line that leads into a take on a rock and roll theme, with buzz from the guitars and creative chord progressions. The lead guitar parts are quirky and the song successfully integrates slacker elements that are as much Pavement as Pixies.
You'll find 'Go Man Go' bundled in both the triple black vinyl edition and the limited edition set of two clear and one red vinyl.
Watch The Breeders – Go Man Go.
Go Man Go Lyrics
At parade rest
The fathers
Will be driving home
And I'll be leaving here too

March on soldiers
I'm your Queen
The ambassadress
Of beauty I'm told

When I say go man go
Goodbye babe
Go man go man go
Goodbye baby

Orchids and roses
I hold in my hand
And throw o'er the waving crowd
And they say go man go

Soon there will be tiny pieces of me
The way out is up really loud
When I say go man go
Goodbye babe
Go man go man go
Goodbye baby
Written by Fenton on
Steve Fenton writes in our music, words, and culture categories. He was Editor in Chief for The Mag and covered live music for DV8 Magazine and Spill Magazine. He was often found in venues throughout the UK alongside ace-photographer, Mark Holloway. Steve is also a
technical writer and programmer
and writes
gothic fiction
. Steve studied Psychology at OSC, and Anarchy in the UK: A History of Punk from 1976-1978 at the University of Reading.
Discover More Music