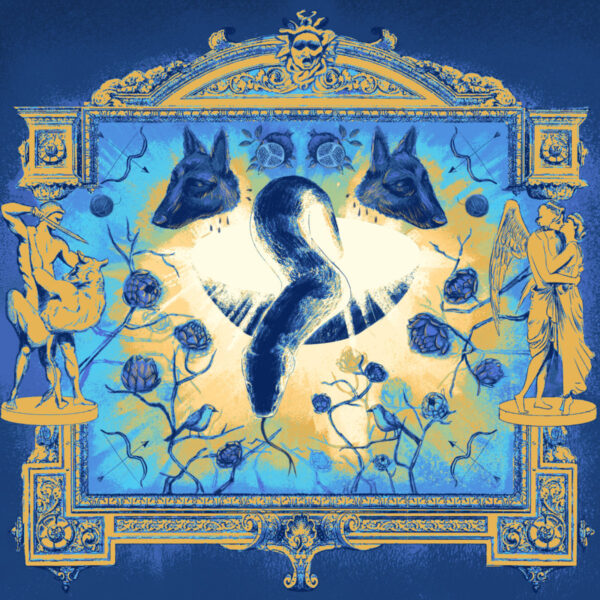 Air Drawn Dagger
Stigmata
Sheffield rockers Air Drawn Dagger have a stylish heavy sound with big riffs and slamming beats. We grabbed their latest single 'Stigmata' to find out what they've got.
The intro draws you in, with the guitar providing a motif that anchors the song's elements. The first verse is atmospheric and gets further stripped down for the pre-chorus. All this restraint is cast aside for the fast-paced chorus. The urgency remains for the second chorus, with it's creative beat. It remains flat out until the middle eight, which has a slamming beat.
The mix of heavy rock with a punky chorus works well and the band demonstrate some serious talent on this record. We back-tracked to their recent single 'You Should Have Known Better' and it only enhanced their reputation for us, with its heavy-emo anthem.
The themes in the songs have supernatural elements, which are well rendered in artful lyrics. Both tracks will be on Song to Fight the Gods, which is out on October 13th.
Watch Air Drawn Dagger – 'Stigmata'.
Stigmata Lyrics
I'm all out of lies to tell myself
I'm surprised it worked out so well
And if Moira hasn't heard of me then I'm sure she'll
Be my destroyer it'll be an honour to swallow that pill
I'll see you in hell

The stigmatas' making it harder for my palm reader
The tarots are blank and I can't seem to break this fever
Oh this cleromancy is taking its toll on me
The stigmatas' making it harder for my palm reader

Running out of time
Have we had any fun yet
Running out of bullets
I was hoping to end it
I'm kidding I'm scared of dying as nothing
Ghosts are running around my house getting their exorcise or something
Wait a minute I was running my mouth
Dont like what I'm becoming
Don't think I'll ever even figure it out
Air Drawn Dagger Articles
Written by Fenton on
Steve Fenton writes in our music, words, and culture categories. He was Editor in Chief for The Mag and covered live music for DV8 Magazine and Spill Magazine. He was often found in venues throughout the UK alongside ace-photographer, Mark Holloway. Steve is also a
technical writer and programmer
and writes
gothic fiction
. Steve studied Psychology at OSC, and Anarchy in the UK: A History of Punk from 1976-1978 at the University of Reading.
Discover More Music