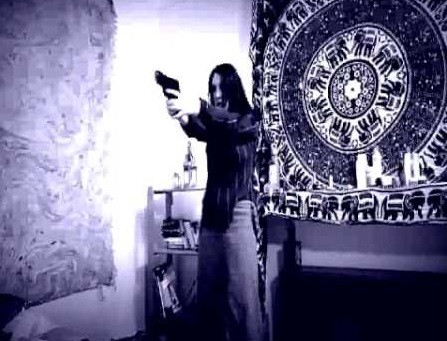 Redefine
Jennifer Cried
Picture bands like Papa Roach and Linkin Park, then make them come from the UK, then make them a bit more lo-fi and gritty. Welcome to Redefine!
'Jennifer Cried' is an excellent choice of single, coming from their debut alubum on Suger Shack, THEDAISYCHAINCYCLE. The song is full of angst, with vocalist Pete Daplyn moving between a deep vocal and a broken shout throughout the track.
Redefine don't have the crystal clear sound that the other bands in the genre from the other side of the pond tend to have, but this is actually a benefit to their overall effect, with a dry recording almost completely devoid of effects, layers, and techinical wizardary. The track sells itself with darkness and light in the volume throghout.
B-sides, 'A Whole New Year' and a remix of 'Boy Mokey' titled 'Monkey Dojo' fail to impress and don't give an impression of what to expect from the album. I might be old-fashioned, but surely there were some tracks that didn't quite make it onto the album that could have provided more insight into this great band?
The enhanced section includes the 'Jennifer Cried' video, which although fairly low-budget, manages to do justice to the lyrics of the song as well as showcase the band.
This is worth buying for the main song and video, but more could have been done with with the other songs to tempt people to buy the album.
Redefine Articles
Written by Fenton on
Steve Fenton writes in our music, words, and culture categories. He was Editor in Chief for The Mag and covered live music for DV8 Magazine and Spill Magazine. He was often found in venues throughout the UK alongside ace-photographer, Mark Holloway. Steve is also a
technical writer and programmer
and writes
gothic fiction
. Steve studied Psychology at OSC, and Anarchy in the UK: A History of Punk from 1976-1978 at the University of Reading.
Discover More Music