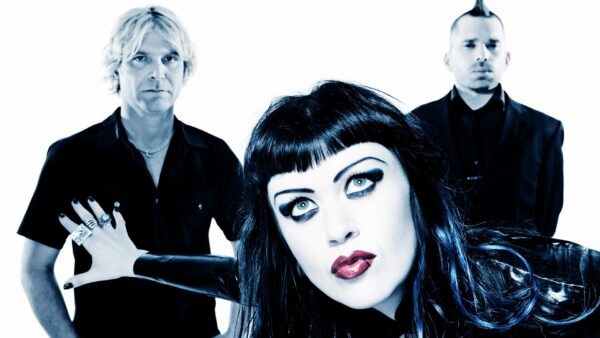 Die So Fluid
Operation Hypocrite
Die So Fluid are the phoenix that emerged from the ashes of rock band Feline. Featuring both Grog (Vocals/Bass) and Drew (Guitars) from Feline as well as Al Fletcher (Drums), Die So Fluid are Alternaive Rock, Metal, and Punk all rolled up in one tri-angular package.
'Operation Hypocrite' is the first offering from this London based band, and it's good. In fact, it is far better than you'd think! Imagine the melodic-metal of the Smashing Pumpkins and the honey/saw vocal combinations of Kittie all mixed in with Fyfe Ewing style drums and riff laden guitars – you might just have a clue to how good this is.
The intensity of the first track is continued in 'Hard Feelings', a dirty bass line and crunched up guitars back up the vocals, which for a generation brought up on some fairly bad female rock singers, will be both unfamiliar and welcome.
Third track, 'Hedonist', has a syncapated rhythm that you won't have heard since Therapy?'s 'Nurse' LP. The pace of the track contrasts with the drawn-out vocal lines as the guitar and bass follow a train-track of pulsating rock.
Final song 'Concealed Machine' starts with a disturbing whispered vocal line that compels you to listen. This track has less pace than the other three offerings, but maintains an equal amount of guts!
This single is an indication of things to come. You WILL be seeing more of Die So Fluid!
Written by Smith on
Stuart 'Saur' Smith was a prolific writer for The Mag throughout the magazine's lifetime. He combined a day job of temporary office jobs in London with a nightlife of trawling the capital's music venues looking for talent. As well as writing about music, he was a session musician who featured on a number of singles in the 90s. Today, Stuart is a Chief Writer for Phonotonal.
Discover More Music