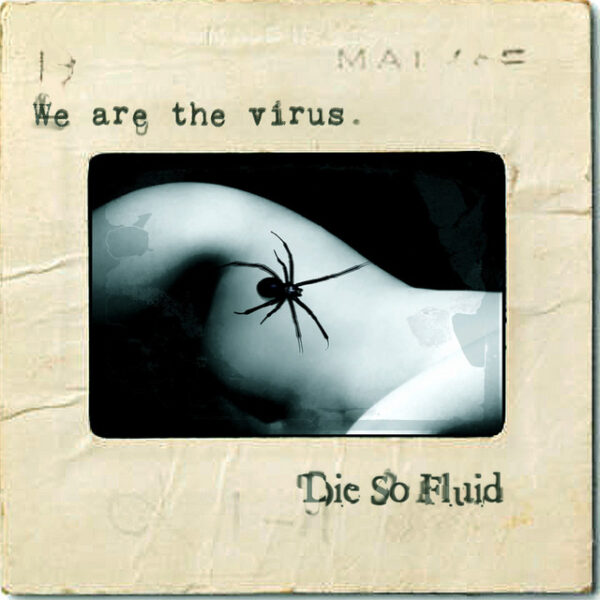 Die So Fluid
We Are The Virus
Die So Fluid are gradually working their way towards an EP or album, and 'We Are The Virus' is the freshest footprint of their journey towards something that can be scratched onto the surface of a spinning media format.
The intro is dark and weighty with the tone established by the rhythm. The verse continues this crepuscular feeling while the chorus provides a double-elevation of melodic upside. The theme aligns with the title; humanity has become a virus – killing the planet it lives on (in fact, the only viable location for our fleshy bodies that's within reach). As things become increasingly urgent, now is the time to really join in with the chorus wholeheartedly.
If you're too faded to deal with our impending doom, the song's musicality will keep you interested. The chorus really is a belter, and the guitar shred in the solo is a worthy one. Yes, the song stands up musically and lyrically. Stick it in the arctic vault for the aliens to enjoy when they visit the aftermath.
The album might not be imminent, but we know it will be worth the wait.
Watch Die So Fluid – We Are The Virus.
We Are The Virus – Lyrics
The lyrics are below… uncomfortable reading for humans, especially billionaires.
I'm not this flesh
I'm not my name
I'm not these clothes
I'm not my pain

I rip myself open every day
These ruins make a sorry stage
We need to choose what to save
Make a utopia from a grave

Let's admit that it's us
We are the virus
With greed and violence and drugs
We choke up the silence
But it's a much bigger trip
To discover what's inside us
We've no more right to be here
Than the forest or the spiders
Written by Fenton on
Steve Fenton writes in our music, words, and culture categories. He was Editor in Chief for The Mag and covered live music for DV8 Magazine and Spill Magazine. He was often found in venues throughout the UK alongside ace-photographer, Mark Holloway. Steve is also a
technical writer and programmer
and writes
gothic fiction
. Steve studied Psychology at OSC, and Anarchy in the UK: A History of Punk from 1976-1978 at the University of Reading.
Discover More Music