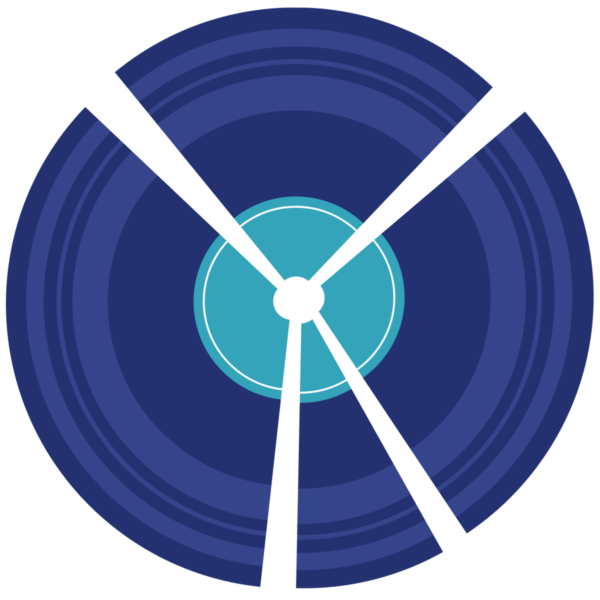 2022 Highlights
Plenty was going on in 2022, and the highlights are all so bright they are easy to pick out. Here's our rundown of books, records, and performances from the year live music returned.
Fiction
We also found ourselves on set for the thrilling Run Time by Catherine Ryan Howard and enjoyed the strange world of Silvia Moreno-Garcia's The Daughter of Doctor Moreaux. The third instalment of Richard Osman's series of cosy mysteries provided great entertainment, with The Thursday Murder Club getting another outing in The Bullet That Missed. Colleen Helme also gave us another book in her Sand and Shadows series, with Desert Devil.
M. W. Craven is our author of the year. Craven always delivers the goods. This year we got another outstanding outing for Poe and Tilly in The Botanist.
Music
Live music returned in 2022, and our first trip outdoors was for Pale Waves supported by Bitters. We also caught Trials of Cato in Poole, Wet Leg at the Isle of Wight Festival, Skunk Anansie at Glastonbury, Beabadoobee and Jimmy Eat World at TRNSMT, Manchester Orchestra at the O2 Forum, and the amazing Lauran Hibberd in Portsmouth.
The records we heard this year were like a flood of greatness. Here's a jumping-off point for you to discover just some of the delights.
We received a host of gift-wrapped greats from established bands, like Placebo, Suede, The Early November, Jimmy Eat World, Yeah Yeah Yeahs, Bush, Eddie Vedder, The Smile, and Skunk Anansie. In particular, The Early November's 'Make It Happen', Suede's 'She Still Leads Me On', Placebo's 'Try Better Next Time', Jimmy Eat World's 'Something Loud', and Yeah Yeah Yeahs' 'Spitting Off the Edge of the World' have been powerful songs for us this year.
From Pennsylvania, we got several new singles from Old Neon, including 'Barely Alive' and 'Today is Screaming Your Name'. There was also a full-length punk album from Understatement and a string of high-quality releases from Northern Gloom.
Also from across the Atlantic, new music dropped from Papa Roach, Avril Lavigne, Machine Gun Kelly, Willow, blink-182, Now More Than Ever, Sophie Powers, Matt Pless, and Meet Me @ The Altar. Meanwhile, from Australia, we had great new music from Stand Atlantic and The Dead Love.
Hot Milk delivered a razor-sharp EP, Pretty Sick released some amazing singles and a high-quality album, and we got our first tastes of Cassyette. We got a surprise single release from Die So Fluid, a trio of singles from Magnolia Park, and the end-roll for Scream was treated to Salem and Carlie Hanson.
We got a stunning new album from Brigade, a grunge masterpiece from Daisy Brain, and on top of Pale Waves great single, 'The Hard Way' they gave us a whole new album. Bitters' I'm Fine EP was a delight, and The Regrettes Further Joy album was a total surprise.
A new demo from Delays called 'Come Alive' gave us shivers, Asylums released possibly their best album with Signs of Life, and Just Mustard created some amazing sounds in 'Blue Chalk'. Delightful indie music arrived from Rachel Chinouriri with both 'I'm Not Perfect But I'm Trying' and 'All I Ever Asked' supplying melodic wonders. The debut from Wet Leg rightly exploded, with their live performances winning over a flock of fans.
Nourishing our roots this years were The Longest Johns with Smoke and Oakum, Skáld and their album Huldufolk, and The Trials of Cato with Gog Magog.
For us, though, Lauran Hibberd takes the chocolate digestive and hot tea by providing the perfect trifecta with her combination of the album (Garageband Superstar), single ('Hot Boys', with Viji), and live performance. Her quirky take won us over and has kept the record forever within reach of the turntable.
Watch Lauran Hibberd and Viji – Hot Boys.
Hall of Fame
We also inducted Brussel Spaceship into our Hall of Fame this year. They are the first band we've placed in this section, and it's not going to be a regular thing. We are reserving the Hall of Fame for the truly exceptional, based on healthy levels of hindsight rather than current trends.
We also recovered the Brussel Spaceship archive, including their Slowdown album and an exclusive live performance of 'Flourescent Hat' from 1991.
Watch Brussel Spaceship – Flourescent Hat.
Culture
We also added some cultural pieces this year, covering Danny Boyle's Sex Pistols series Pistol and Netflix's Midnight Mass. We explored a section of the Yorkshire Dales to extend our thoughts on caves and gorges. We looked at Reggae Sound System culture, LatinX Punk Music, and the problems with the new class of "acceptable" high-brow graffiti.
Summing Up
If 2023 offers delights to equal 2022, we'll be utterly delighted.
Written by Fenton on
Steve Fenton writes in our music, words, and culture categories. He was Editor in Chief for The Mag and covered live music for DV8 Magazine and Spill Magazine. He was often found in venues throughout the UK alongside ace-photographer, Mark Holloway. Steve is also a
technical writer and programmer
and writes
gothic fiction
. Steve studied Psychology at OSC, and Anarchy in the UK: A History of Punk from 1976-1978 at the University of Reading.
Discover More Music