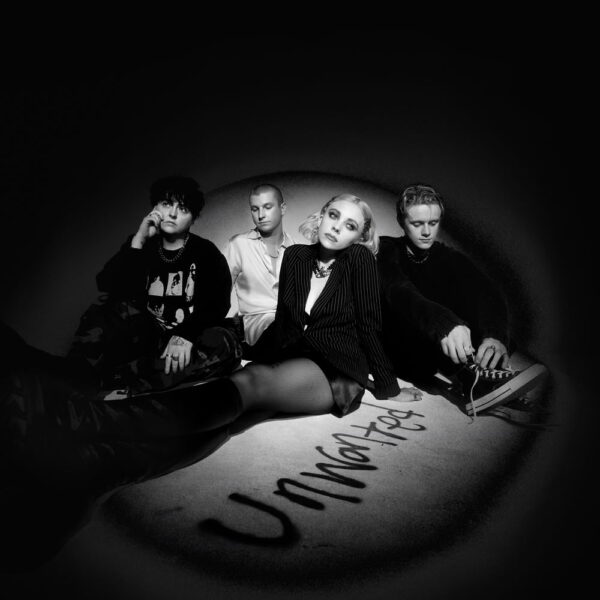 Pale Waves
Unwanted LP
Wowzers. Strap yourselves in for this one because Pale Waves have made a really special album. Unwanted is sonically consistent while providing a real biscuit selection of delightful variety.
There are no garibaldis here (you might like 'em, but they have a woeful 21% approval rating – even Fig Rolls rank higher and we're not even sure they are biscuits). For Unwanted, it's all bourbons, custard creams, and chocolate-covered delights.
There are soaring anthems ('Reasons to Live'), energetic tracks with pop hints ('Clean'), and songs driven by rocking riffs ('Jealousy'). There's angsty heartbreak in the chugging rocker 'Alone', with its face-slap chorus of 'wish I could go back to the night when I met you so I could tell you to go to hell'.
The ubersongs include the title track and their recent surprisingly-formed single. 'Unwanted' successfully merges elements of Pale Waves' previous albums with a giant energetic bounce. You can jump along, shout the 'so good/no good' response, and feel a bit of heartache all at once. The two-act play of 'The Hard Way' successfully subdues you during the first half for the purposes of banging out an epic stomping second part. This song could continue for another twenty minutes and I'd still be fully on board. The song isn't about the 1991 film, but it kinda could be if you think of it from the perspective of Lieutenant John Moss.
When an album seems to be this good. The editorial rule is that we have to listen to it on repeat for eight hours before we call it. Unwanted passes the eight-hour test with flying colours. We've already had four singles from this album, but you can't help but feel there are many more selections available should they want to release more.
That's a lot of goodness to dunk in your coffee.
The new video for 'Clean' lands today. If you click the link before it's landed, you'll see a trailer…
Pale Waves Albums
All The Things I Never Said EP (2018): As a prelude to the album, this EP has very little overlap with the long player yet contains some of the greatest songwriting you'll hear in this genre. If you create a playlist of their debut album, you can add the additional songs, and they tesselate like they were always meant to be there.
My Mind Makes Noises (2018): Undoubtedly one of the top five albums of 2018, Pale Waves' first album was awash with a synthed-up version of The 1975's early sound. Songs like 'Eighteen', 'There's a Honey', and 'Television Romance' are still hot listens, and some amazing songs like 'Drive' are mind-blowingly amazing.
Who Am I? (2020): Created during a rather challenging time, Who Am I? still delivered an album of quality with a definite Avril Lavigne influence that spawned anthems like 'She's My Religion', 'Change', and 'Fall to Pieces'. These songs really came to life when Pale Waves finally got to play them live.
Unwanted (2022): This album really delivered on the buzz created by their recent tour. If this is where you discovered Pale Waves because of this album, the back catalogue is different, but you won't be disappointed at all.
Written by Fenton on
Steve Fenton writes in our music, words, and culture categories. He was Editor in Chief for The Mag and covered live music for DV8 Magazine and Spill Magazine. He was often found in venues throughout the UK alongside ace-photographer, Mark Holloway. Steve is also a
technical writer and programmer
and writes
gothic fiction
. Steve studied Psychology at OSC, and Anarchy in the UK: A History of Punk from 1976-1978 at the University of Reading.
Discover More Music