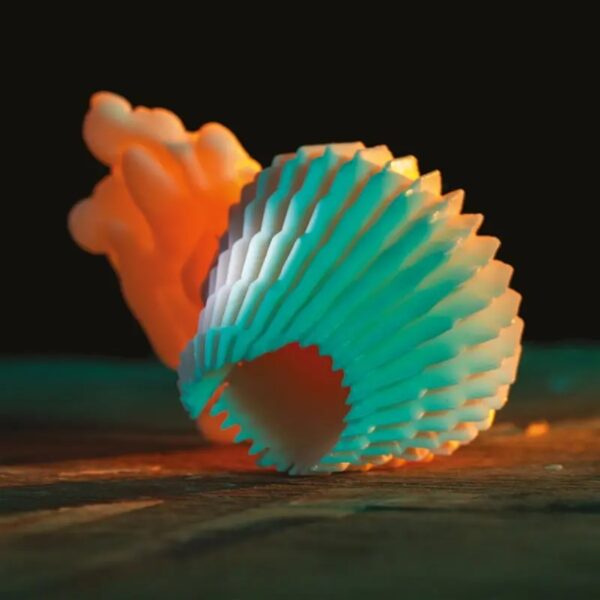 Pixies
Vault of Heaven
Following Pixies' recent single 'There's a Moon On', this new single offers another look inside their forthcoming album, Doggerel. Let's look at the video, the song, and its meaning.
Musically, a brief acoustic intro is quickly joined by a warm guitar run with just a hint of overdriven chords beneath. It captures a dark theatricality while remaining pretty breezy overall. The verse is kept low so that the chorus can pop out, a classic Pixies move.
An angelic interlude is inserted after the chorus. A moment of sunbeams breaking through the clouds. This is reprised in the 'la-la-las' of the outro. There's a baritone solo with an extra lead guitar run placed over the top to lift it… and then the song is done. Yes, it's a solo-out configuration that adds to the mystery of the piece.
The song has elements in common with 'There's a Moon On'. There's a shared dusky feel between them. There are also big differences. This means we're likely to get a good range of different directions on Doggerel, which makes Pixies albums so enjoyable.
Take a look at the video below, which becomes a great deal clearer in our explanation of the song, which follows.
Watch Pixies – Vault of Heaven.
What Is 'Vault of Heaven' About?
We can't talk about the lyrical theme without addressing titration! The term titrate pops up a few times in 'Vault of Heaven', thanks to the cyclical verse and chorus combination that is repeated with variations throughout the song.
There in the vault of heaven
While trying to titrate
I ended up in another case

I went to 7-Eleven
To try and get me straight
I ended up there in outer space
You aren't likely to use this term daily, so a quick explanation is in order. To titrate means to continuously measure and adjust the balance of a drug, solution, or physiological function. This is something many people do daily. For example, if your pee is too dark, you'll drink more to rehydrate yourself, checking the colour on each visit to see if you're back in balance.
In the case of the Pixies, the song is a drug reference; a bad trip while visiting a 7-Eleven store, where Black Francis ends up variously "flat on his face", "in dire straits", and "in outer space".
A Pixies Refresher
Pixies' current lineup is Black Francis (vocals, rhythm guitar, songwriter), Joey Santiago (lead guitar), Pat Lenchantin (bass, backing vocals) and David Lovering (drums).
The band have taken a couple of breaks since they formed in 1986. A brief pause between 1989-1990 and 1993-2003 allowed other projects to be explored, notably Kim Deal's band The Breeders. Deal left The Pixies in 2013, replaced initially by touring bassist Kim Shattuck (Muffs / Pandoras) and then in 2014 by Pat Lenchantin (A Perfect Circle), who became a permanent member in 2016.
You can pre-order Doggerel on the official Pixies website. The album will be out on 30th September 2022.
The band is also touring extensively and will play in the UK at the End of the Road Festival (at Larmer Tree, halfway between Salisbury and Blandford) on 1st September.
Pixies Articles
Written by Fenton on
Steve Fenton writes in our music, words, and culture categories. He was Editor in Chief for The Mag and covered live music for DV8 Magazine and Spill Magazine. He was often found in venues throughout the UK alongside ace-photographer, Mark Holloway. Steve is also a
technical writer and programmer
and writes
gothic fiction
. Steve studied Psychology at OSC, and Anarchy in the UK: A History of Punk from 1976-1978 at the University of Reading.
Discover More Music