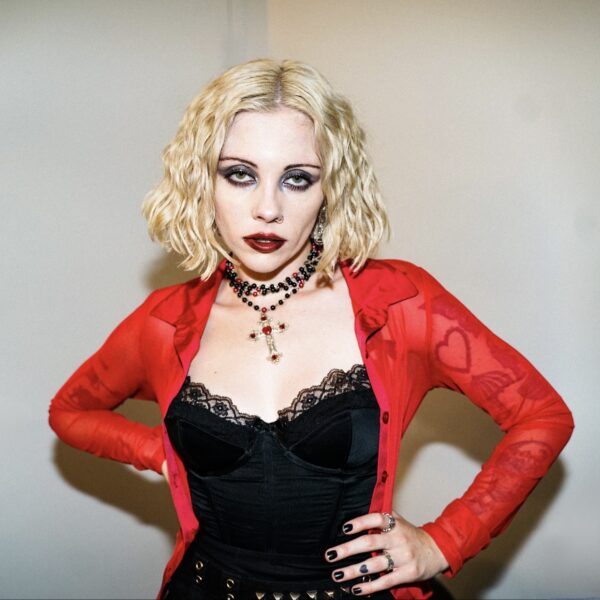 Pale Waves
The Hard Way
With a folksy summer feel, 'The Hard Way' is a song with layers of surprises. The initial gentle acoustic swing is only half the story. Please note the subject matter of this song may trigger some readers as there are themes of bullying and suicide.
Musically, the sweet melodic sway of the first part of the song features just guitars and vocals. The subject matter isn't apparent in the sound, though it achieves that melancholic storytelling vibe if you listen hard, it's the kind of sound that you mentally accompany with the yellow glow of a late sun, long grass, and seeds floating on the warm breeze.
The song is best explained by Heather Baron-Gracie, whose explanation of the song was released alongside the single: "The hard way is about a girl from my hometown who was being bullied and after taking the abuse again and again she took her own life." She went on to say, "be careful with your words and your actions. Everyone is fragile in their own way."
After a couple of verse and chorus transitions, the song has a metamorphosis. The electric guitar sparks up and an urgent drum beat announces the transformation into the second section. It only lasts one minute and twelve seconds from this point, but it has a full band intensity with a powerful switch to a half-paced drum rhythm that really drives the emotion.
Pretending everything's okay
I should've taken on your weight
Then I wouldn't have to learn the hard way

And why does someone have to lose?
And why did that have to be you?
Wish I didn't have to learn the hard way
This isn't the kind of insta-single you'd expect to prelude the album launch, but it's a smart move because this is such a strong emotional song. That long acoustic first movement is scene-setting that makes the latter part land with such impact. It's emotionally heavy, but also hooky. Basically, it's amongst their best work.
We'll be back to discuss the album shortly!
Listen to Pale Waves – The Hard Way.
Written by Fenton on
Steve Fenton writes in our music, words, and culture categories. He was Editor in Chief for The Mag and covered live music for DV8 Magazine and Spill Magazine. He was often found in venues throughout the UK alongside ace-photographer, Mark Holloway. Steve is also a
technical writer and programmer
and writes
gothic fiction
. Steve studied Psychology at OSC, and Anarchy in the UK: A History of Punk from 1976-1978 at the University of Reading.
Discover More Music