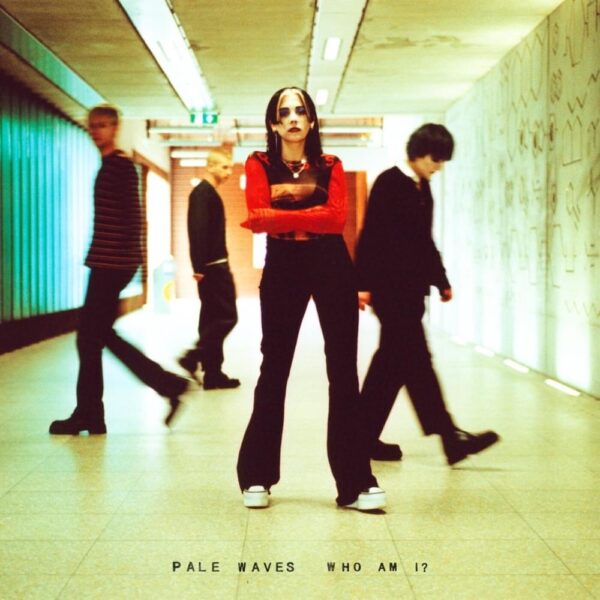 Pale Waves
Who Am I? LP
Pale Waves have finally given us Who Am I? Their second full-length album and one we've been waiting to get our grubby mitts on for some time. This album has two distinct musical themes, which I'm going to use to explore the sound…
You have probably already heard the mention of Avril Lavigne in respect of this record. There is no denying it, there is an strong influence here, which the band has acknowledged. The Avrilesque side to the record is pretty substantial; 'Change', 'She's My Religion', 'Easy', 'You Don't Own Me', 'Odd Ones Out', and 'Run To'. Where the first record had the flourishes and flickers of the 1975s eponymous album, this one has the rhythm guitars of Under My Skin and The Best Damn Thing.
Let's not forget, though, that Avril Lavigne is an awesome artist who has dropped massive albums and legendary singles. On top of this, the lyrics are definitely splashed with liberal Pale Waves subject matter and heart. This is still a band you could name in under five seconds, should Paxman ever select them for the popular music questions section of University Challenge.
Firmly in the wavesy section is 'Wish U Were Here', 'I Just Needed You' (with a hint of Smashing Pumpkins), 'Who Am I?', and the excellent 'Tomorrow', which is the the most familiar track in terms My Mind Makes Noises from this new wave of songs. Things are still different, with the chugging 'Television Romance' flavour getting a pacey bounce to propel it quickly from start to finish. There's a little under three minutes, a burst of verses, a dash of chorus lines, and the briefest bridge. It's short and snappy and undoubtedly a future fan favourite.
The tricky one to classify is 'Fall to Pieces'. It's a dark pop song with a surprising dancey feel and Sheeran-esque guitar line. The chorus, though, is one of the strongest on the album, which makes it one of my personal winners.
Asides from the sonic properties of this record, there's substantial lyrics too. Not just break ups and heartache, but some strong gender and identity material, and references to chemical solace.
Even though I've arbitrarily applied some taxonomy to this release, there's no doubt at any moment that this is Pale Waves. While I personally lament the wholesale rejection of that 1975-sy guitar lick sound that was such a feature of the first album, I'm also grown up enough to know that pushing out another album in that style would have been pointless. Yes, things have moved on and there's a new influence at play, but the sound and style is unmistakably Pale Waves to the core, as are the vocals.
Written by Fenton on
Steve Fenton writes in our music, words, and culture categories. He was Editor in Chief for The Mag and covered live music for DV8 Magazine and Spill Magazine. He was often found in venues throughout the UK alongside ace-photographer, Mark Holloway. Steve is also a
technical writer and programmer
and writes
gothic fiction
. Steve studied Psychology at OSC, and Anarchy in the UK: A History of Punk from 1976-1978 at the University of Reading.
Discover More Music