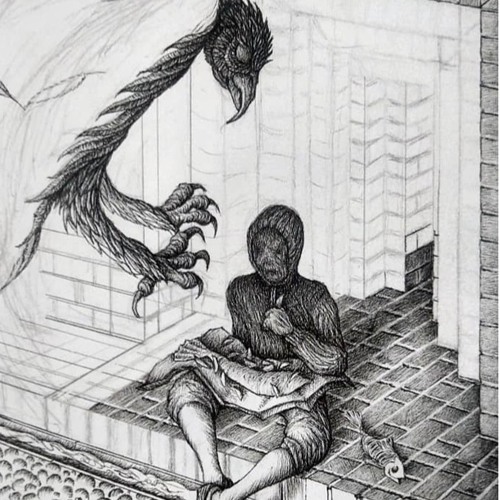 With a relentless rhythm emanating from the acoustic guitar and a melody that flits from ominous depth to floating highs, Greg Gilbert's 'Crow' is a dark acoustic track with lots of delightful elements.
The verse has echoes of Paul Simon, it's smart and builds a strong emotional atmosphere. It feels tenebrous and foreboding, but this is the earth to the soaring chorus. Lyrically, the same contrast is present, it's about the freedom of the ocean, but with a heavy if qualifying the line; 'if we make it past the headland, we'll find the ocean…'
Whether the lyrics are as loaded as they feel, I don't know. This may be a Wittgenstein's Ruler as personal situations are allowed to bleed into the interpretation of a song; but that's the beauty of music. There's the singular perspective of the song writer, and myriad interpretations.
You can find 'Crow' as well as other songs on Greg's Soundcloud page.