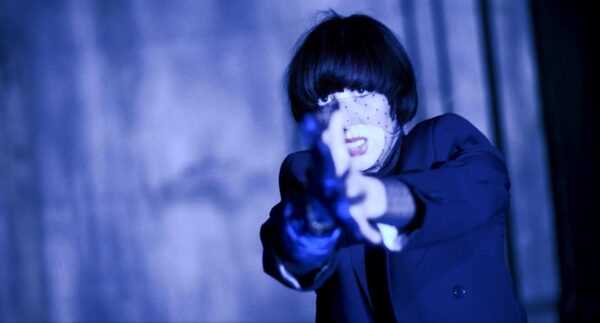 Yeah Yeah Yeahs
Burning
Pushed along with The Four Season's 'Beggin' piano chord progression and drum beat, Yeah Yeah Yeahs new single 'Burning' has orchestral overtones. Even the vocal has a big band room feel on this track.
Lyrically, things are abstract (though the song was inspired by Karen O setting fire to her New York home with an unattended candle, more on that below). The main phrase of: 'What you gonna do when you get to the water?' provides a contrasting softness to the punchy chorus of 'into the sea, out of fire
All that burning!'
The guitar joins the party towards the end of the song, providing a bit of additional thickness to the song. I love how they held onto this until the last moment.
This track is less dramatic but more energetic than the previous single 'Spitting Off the Edge of the World'.
Watch Yeah Yeah Yeahs – Burning.
What is 'Burning' about?
Karen O released a message on Facebook, along with a preview of the song, to explain the inspiration.
Back when I was 19 living in the east village one night a roommate dragged me out of the apartment for an impromptu drink across the street, I left a votive candle burning on a plastic yaffa block which in my absence set flame to my room.
When Karen got home, the fire department had already put the fire out and left. Most of her belongings were lost to the fire.
All electronic goods were melted and demolished like my laptop, cameras etc. but oddly enough the items that held the most sentimental value remained intact like sketchbooks, a favorite sweater with hearts across the chest, and photographs. I had photos of my parents in their youth where the fire burnt around the two of them as if there was some intangible forcefield protecting them, many photos like that, mysteriously leaving the beloved subjects untouched.
This slightly magical preservation of artefacts served as the inspiration for 'Burning':
If the world is on fire I hope the most beloved stay protected and that we do all we can to protect what we cherish most in this life. Burning is a song about that feeling, smoke signals for the soul.
And in a nod to the Frankie Valli / Four Seasons track, she says we're beggin' to cool it down. The line 'oooh lay your red hand on me baby' also pays tribute to 'Beggin'.
Discover More Music