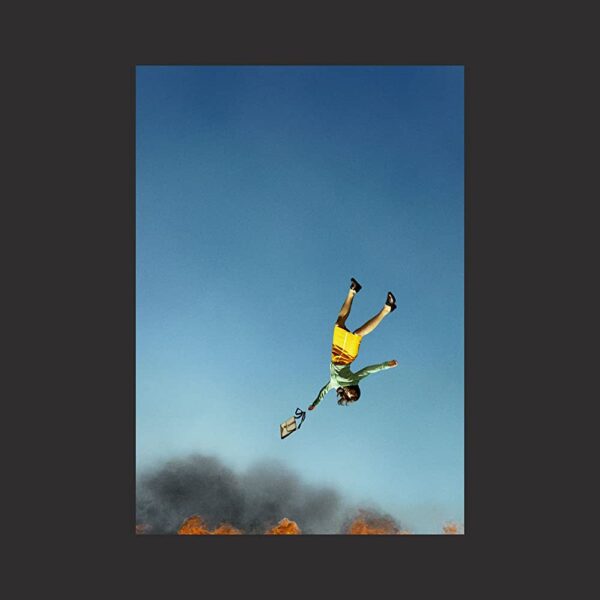 Yeah Yeah Yeahs
Spitting Off the Edge of the World
Featuring Perfume Genius (Michael Alden Hadreas), Yeah Yeah Yeahs make their return with 'Spitting Off the Edge of the World', the initial single from their first album in almost ten years.
It's four and a half minutes of sheer audio bliss. The swimming soundscape over the simple driving beat is a flood of sound, just occasionally being suppressed into a thudding clipped quiet – and only then to make it bigger when it cranks back into the chorus.
After the rich introduction, we get Karen O's vocal. It's staccato and hovers around a note with the melody held until the line endings. The lyrics are forceful and enigmatic…
Cowards, here's the sun
So bow your heads
In the absence of bombs
Draw your breath
Hadreas takes on the pre-chorus, "Dark, dark places shall be none. She's melting houses of gold." It's then for a whispered, "and the kids cry out," before the chorus launches like an explosion.
The video starts in the damp urban darkness, and moves into the woods where our two singers end up laid out grave-like on the disturbed earth. After this, it bursts into zombie Mad Max daylight, with spikey cars, spikey clothes, and a spike last chorus.
'Spitting Off the Edge of the World' is an intense alternative track with strangely Cathedral-proportioned size.
Cool It Down is slated for release on September 30th.
Watch Yeah Yeah Yeahs – Spitting Off the Edge of the World.
Where Have Yeah Yeah Yeahs Been?
In December 2014, Yeah Yeah Yeahs announced a hiatus, winking out of existence for a time. In 2016 the universe began to shimmer as they appeared on writing credits for a Beyonce track and in 2017 they re-appeared to play Sound On Sound, Austin. Later that year, a re-issue of their debut, Fever To Tell, came out complete with vinyl and bonus tracks.
Things seemed to cool down again for a while, until 2022. We now have the welcome news of a new album, Cool It Down, with 'Spitting Off the Edge of the World' supplying our first taste.
Written by Fenton on
Steve Fenton writes in our music, words, and culture categories. He was Editor in Chief for The Mag and covered live music for DV8 Magazine and Spill Magazine. He was often found in venues throughout the UK alongside ace-photographer, Mark Holloway. Steve is also a
technical writer and programmer
and writes
gothic fiction
. Steve studied Psychology at OSC, and Anarchy in the UK: A History of Punk from 1976-1978 at the University of Reading.
Discover More Music