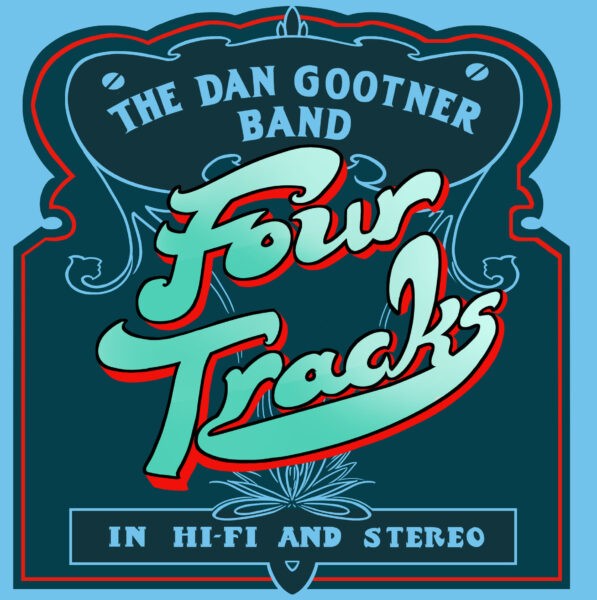 The Dan Gootner Band
Flora and Fauna
Rock and roll with a classic swing, playful lyrics, and a steamy lyrics video! The Dan Gootner Band, from Boynton Beach FL, sound like a seven-inch on the Jukebox of a sixties diner in their new single 'Flora and Fauna'.
The mid-paced beat is joined by the guitar, bass, and some brass for emphasis. The vocal is smooth and pulls off the thematic switches well as the song rolls from a romantic beginning, to a mystical middle, then to a quicky in an alley. The song certainly has a fun element to it.
Some added oh-la-las at the tail end add a gentle lift, though the song is a breezy summer day rather than an edgy dynamic affair with light and dark, quiet and loud. The verse/chorus transition is a bump across a neat join in the tarmac and the solo floats in for a few bars of warm motif that echoes the vocal. It ends with a barbershop-nod and then it's all done.
Have a listen below, the lyric video is JASFW (just about safe for work).
Watch The Dan Gootner Band – Flora and Fauna
Flora and Fauna Lyrics
I spotted her from a distance
With a childlike insistence
She shines a light
I approached her and she shared her dreams with me
We talked for hours and hours
Of the mystical powers
Of the ocean
And the desert and mountains and the trees
She's my spaceship
She's my ladder
She's is my all that matters
Making rings of romance in the sky
I'm her subject I'm her test piece
She says that we're now besties
Together, we can hold hands and get high
She had tattoos of Madonna
Different flora and fauna
She wore a red string
Around her wrist to ward against the evil eye
We made love in an alley
Listening to Mustang Sally
She kissed my cheek
And she told me I'm her favourite kind of guy
Chorus
She said her daddy was famous
Apprentice to Nostradamus
And her mother
She kept coming back for more
She said she thought it was funny
What people would do for money
And that one day
One day she'd stop working at the store
Chorus
Written by Fenton on
Steve Fenton writes in our music, words, and culture categories. He was Editor in Chief for The Mag and covered live music for DV8 Magazine and Spill Magazine. He was often found in venues throughout the UK alongside ace-photographer, Mark Holloway. Steve is also a
technical writer and programmer
and writes
gothic fiction
. Steve studied Psychology at OSC, and Anarchy in the UK: A History of Punk from 1976-1978 at the University of Reading.
Discover More Music