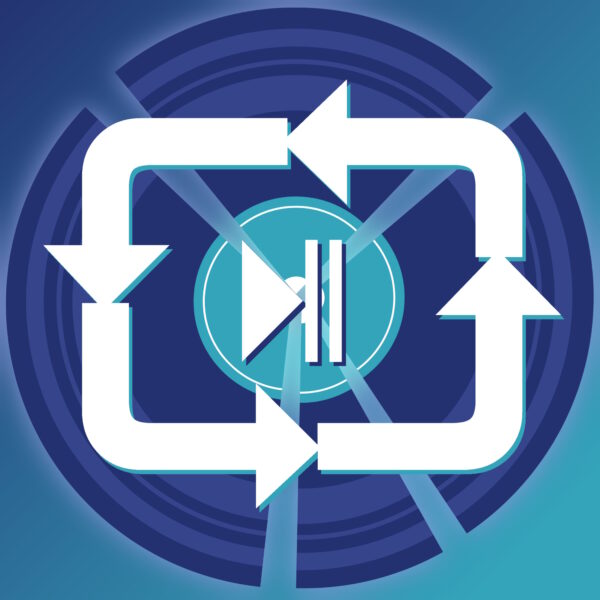 November Dispatch
Music on Repeat
Three months is a long time in terms of listening to music. As much as the weather changes, so does what we listen to. There are always a few songs we play more often and some we occasionally keep on repeat.
Here are the best songs that rocked our collective boat between August and October 2022 without any particular order. Some are my own choices, and others are songs that I noticed echoing through the hallowed hallways of the Phonotonal offices.
Yeah Yeah Yeahs – 'Wolf'
The band released their new album only a few weeks ago, and it's one of the best the year has brought so far, as we point out in the Cool It Down review. It won't surprise you that we mention one of the tunes here.
'Wolf' still makes you feel like you've lived through a great period of music, and it doesn't want to end. The lyrics are great, the music dancy, and fun to twist and shout to, to put it mildly.
Phonotonal has also reviewed 'Spitting Off the Edge of the World' and 'Burning', just in case you need more nudging to go and listen to the full album.
Warren Zevon – 'Roland the Headless Thompson Gunner'
It's shame Zevon is forgotten by most because, in his time, he was one of the most influential musicians in the US who worked with some of the greatest minds the music industry had and still has to offer, from Jackson Browne, Linda Ronstadt, or Bruce Springsteen.
'Roland the Headless Thompson Gunner' appeared on Zevon's 1978 Album Excitable Boy, and it's an absolutely epic example of songwriting.
The lyrics tell a story of betrayal, murder, and revenge. What else do you need?
Watch Warren Zevon – Roland the Headless Thompson Gunner.
Sufjan Stevens – 'Should Have Known Better'
The best description for Sufjan's music is fragile. With every word and chord carefully placed, Steven easily builds songs that feel very intimate. There's something about his voice that reminds you more of an internal monologue rather than actual singing. It adds further quality to the sentiment of his work.
Watch Sufjan Stevens – Should Have Known Better.
Asylums – 'Understand the Psychology'
Taken from their brilliant 4th album, Signs of Life, something about 'Understand the Psychology' has kept it on the playlist. The punchy stomp we loved is still there and it manages to glue itself to the heartstrings with its superb structure and immense chorus.
Watch Asylums – Understand the Psychology.
Chvrches – 'Deliverance'
I remember hearing Chvrches for the first time very vaguely, but I do remember the song that turned me into a fan. 'Deliverance' from Love is Dead struck me really hard – it was the way how Lauren sings the chorus:
It's a deliver-iver-iverance
If you can never, never change
It's a deliver-iver-iverance
If you hurt me in exchange

Chvrches – Deliverance
Ever since then, Love is Dead is my Monday go-to album because it gives great vibes.
Although I'm including only 'Deliverance', it's not just one song that makes the band and the album great. If you want to explore more of their music, you can check all the Phonotonal Chvrches reviews.
Feeder – 'Oxygen'
Not a week goes by without listening Feeder. It'd be easy to pick multiple songs I listened to a lot because I really do love both Echo Park and their latest album Torpedo. In the past three months, though, the most listened to was 'Oxygen'.
A great combination of music, lyrics, and atmosphere makes the song one of the best Feeder songs ever. Give it a try.
The Early November – 'Make It Happen'
'Never gonna know, never gonna know. Let's go out of this place. Make it happen.' The Early November's first single from their stunning anniversary album Twenty just never gets old. 'Make It Happen' is a special track indeed, though the album is stuffed with great songs.
Watch The Early November – Make It Happen.
Eddie Vedder – 'Rose of Jericho' & 'Good and Evil'
Eddie Vedder still checks all the boxes we outlined in our review of 'Rose of Jericho'. It punches holes into those who care with its not-so-subtle environmental appeal because it shows you how nature survives and, possibly, humanity could. It's a good combination of gloom and hope.
Watch Eddie Vedder – Rose of Jericho.
Speaking of environment, there's 'Good and Evil', the darkest song on the Earthling album.
There's nothing but despair in the lyrics, nothing but disdain for the rich who go and rape nature, the planet, for no good reason. 'Good and Evil' is full of hate directed at those who feel entitled to do whatever they want to, regardless of their impact.
It's the kind of hate we all share and can easily relate to.
Watch Eddie Vedder – Good and Evil.
Phoebe Bridgers – 'Kyoto'
Yes, it's a good one. Not much else to say.
Watch Phoebe Bridgers – Kyoto.
Foo Fighters – 'Times Like These'
Foo Fighters are a staple of many music lists, and rightly so. These folks play good old post-grunge hard rock music.
Plus, the lead singer kind of resembles the guy drummer from Nirvana. Right?
Watch Foo Fighters – Times Like These.
Daisy Brain – 'Small Matters'
With cracking lyrics, an amazing verse, and a frankly genius chorus, 'Small Matters' is perma-playlist material. The band doesn't have a full-length album out yet, but you can put one together using their EPs and singles and what an album it is!
What calms you down?
How do you let go of the small matters
I have an urge to shout
But I know I'll regret it after
Watch Daisy Brain – Small Matters.
So Much Music
This selection barely scratches the surface of our 24/7 music-driven lives, but we hope you enjoyed discovering some of the different stuff we've been spinning over the past few months.
Written by Vinklarek on
Petr 'Pete' Vinklárek writes mainly about music. Prior to entering the digital industry, he taught Translation Studies & British and American Cinema at a university. In his spare time, he hikes, listens to podcasts, watches films, and writes poetry. Petr studied the English Language and Literature at The University of Ostrava; his master's thesis covered some aspects of Warren Zevon's work.
Discover More Music