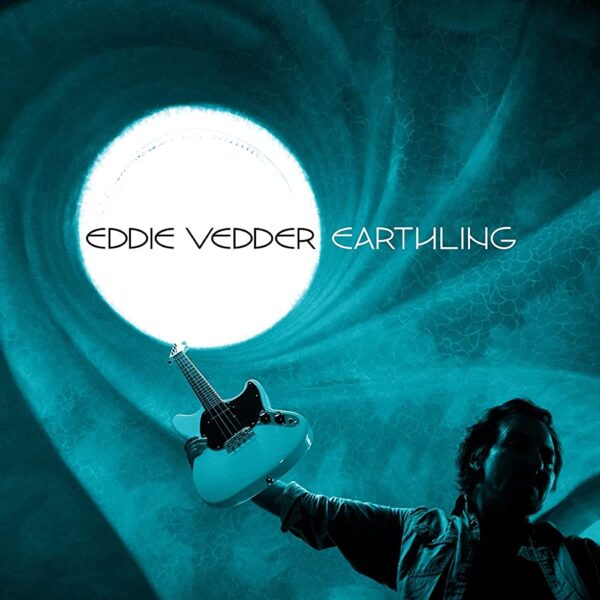 Eddie Vedder
Rose of Jericho
Eddie returns and you may be asking: 'Is it any good?' Well, buckle up because 'Rose of Jericho', from Vedder's new solo album Earthling, is a speedy ride to a future we may already be able to predict.
When you hear the drums, minimal yet punchy, and shortly after the 'one, two' count-in, you get a feeling you might have had when you played a Pearl Jam album. Fortunately, the song doesn't give you any time to reminisce; Eddie's intense voice is already taking you on a trip, rushing through the lyrics with the same speed and intensity with which humanity is destroying the planet.
If you aren't familiar with Pearl Jam (a possibility I hesitate to imagine), or if you aren't sure if you're into a bit of classic grunge, it should also be mentioned that this single is going to appeal to people in the punk space with its Buzz-Clash feel and political grit. The guitars aren't at all muddy, they are a solid crunch. The chorus and the riff that follows it have a flicker or two of early U2 in the lead guitar thread.
The song doesn't slow down even during the chorus which is giving a lot more space to Eddie's voice – and yes, it's still intense. He can still give you goosebumps!
What's 'Rose of Jericho' about?
Vedder, a long-time activist, is (like many of us) worried about the fate of our world. The song doesn't offer much space for interpretation as the message is clear, grungy, and dark. However, the Rose of Jericho, also called the resurrection plant, is a symbol of a potentially brighter future. Vedder believes humanity can still make it, still prosper, or simply recover.
Stuck at a bus stop, reading H. D. Thoreau
The smell of asphalt makes it hard to swallow
Another heatwave, becoming all that we know
We should've listened to the voice of the rose
So, the song has an environmental warning, paired with some positive vibes about a turnaround.
Summing up 'The Rose of Jericho'
Should you slam 'The Rose of Jericho' onto your turntable? Yes! It's good old rock music at its best and it's going to make you want to listen to the album, Earthling, too. Eddie is back!
Watch Eddie Vedder – Rose of Jericho
Who is Eddie Vedder?
Eddie Vedder is best known as the front-man of Pearl Jam, a rock/grunge band from Seattle, formed in 1990. Thanks to a distinctive baritone vocal, Vedder was voted into the top ten "Best Lead Singers of All Time" by Rolling Stone readers. Pearl Jam were inducted into the Rock and Roll Hall of Fame in 2017. Vedder is an outspoken activist, advocating for the environment, gun control, the death penalty, and animal welfare.
Eddie Vedder Articles
Written by Vinklarek on
Petr 'Pete' Vinklárek writes mainly about music. Prior to entering the digital industry, he taught Translation Studies & British and American Cinema at a university. In his spare time, he hikes, listens to podcasts, watches films, and writes poetry. Petr studied the English Language and Literature at The University of Ostrava; his master's thesis covered some aspects of Warren Zevon's work.
Discover More Music