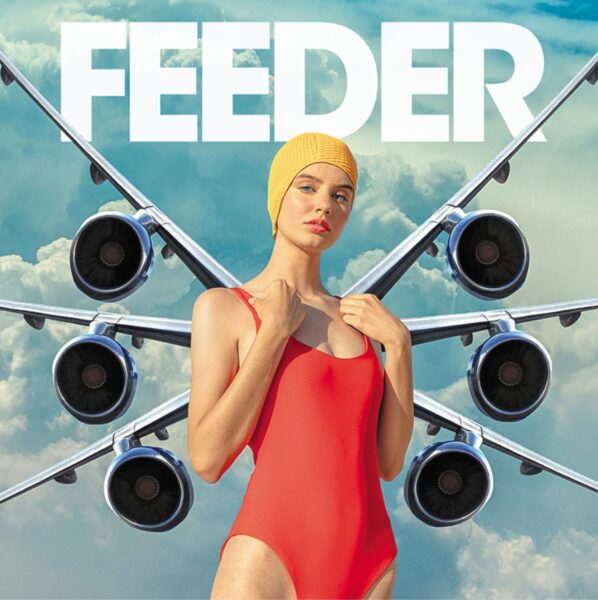 Feeder
Torpedo LP
If I had ever written songs and albums like Feeder, which I most definitely haven't, I would be pretty nervous in the build-up to a new release. It has fallen upon me, as I always knew it would, to reassure this band that their new long-player, Torpedo, is not a disappointment. It is, in fact, a stunner.
It all begins with the epic 'The Healing', which has a light orchestral intro and a jangly guitar sound that morphs into a thumping verse with a great double-note bass rhythm. The chorus isn't a belter, more a thickened-up sound with a straighter rhythm that contrasts with the earlier tones. There is also a big breakdown in the song's middle that makes it feel like a soundtrack. It loops back around to the verse and the chorus before ending somewhere around the six-minute mark. Great stuff.
If 'The Healing' was trademark Feeder with an unusual interlude, 'Torpedo' gives us something heavier with a bit of riffery that draws on metal roots. Something alt-rock and dark resolves into a feel-good chorus without breaking stride. It shouldn't really work, but it's a success.
We currently have only two other examples from this ten-song album another dark one and another classic Feeder track.
The twisty 'Magpie' has some more metal flickers amongst the rock drive. There's a great guitar sound cutting through in the chorus, which adds to the atmospheric fuzz with its picked counter melody.
'Wall of Silence' is the most Feeder-esque song here; it has flickers of their past work in its construction, like a cross between Polythene and Comfort in Sound. The chorus is a big sing-along melody, and the whole song is a social commentary that's bound to echo many of our own internal voices.
Torpedo is a grand affair because it has these two sides to it. There's some Feedery material to help us all come along on the journey, and there are some new ideas to keep us all interested. They are still hitting the sweet spot after almost thirty years.
Torpedo is out on 18th March 2022, so you'll have to make do with the singles until then.
Written by Fenton on
Steve Fenton writes in our music, words, and culture categories. He was Editor in Chief for The Mag and covered live music for DV8 Magazine and Spill Magazine. He was often found in venues throughout the UK alongside ace-photographer, Mark Holloway. Steve is also a
technical writer and programmer
and writes
gothic fiction
. Steve studied Psychology at OSC, and Anarchy in the UK: A History of Punk from 1976-1978 at the University of Reading.
Discover More Music