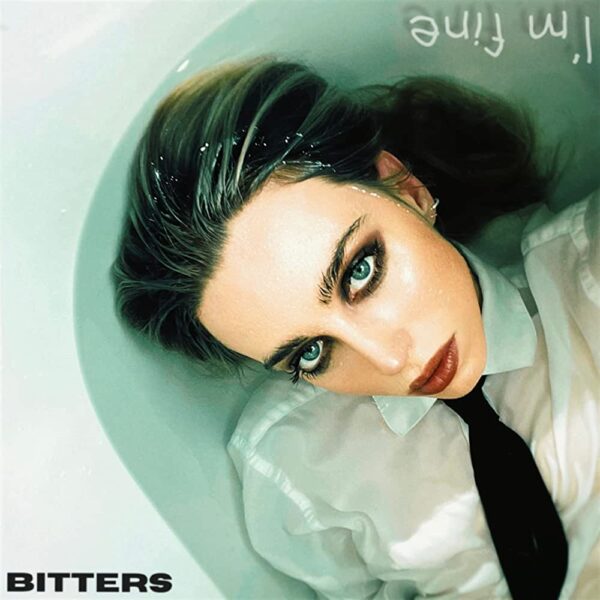 Bitters
I'm Fine EP
Bitters have a knack for a slow-driving rock sound, backed with rich synths and propelled by Claudia Mills' vocals. Their new EP, I'm Fine, showcases their different edges.
The whole record participates in a certain atmosphere. There's something about how the top end swims in the sound bed that acts as a signature for Bitters, despite plenty of differences from song to song. Whether it's the pop bounce of 'Loving Me', the smooth flow of 'Cynical', and the stutter of 'Suicide Butterflies', all the songs are part of this stylistic family.
You don't realise on the first listen how important the guitars are to this record. They don't assert themselves, preferring to weave different tones around each song to bring character to the various sections. Sometimes the guitars are most important when the songs aren't all about the tricks.
Lyrically, things are melancholic tragedies with added bite. Where there's love, it's filled with doubt. "Wish that I was younger. Maybe then I'd be naive, and I could give you every part of me." Where the love is gone, it's far gone! "Do I seem crazy, baby? 'Cause I'm not fucking sorry bout it anyway. You tried to erase me, so if I'm crazy, I might as well go insane."
The previous singles are obviously big tracks on this record. 'Sick', 'Stole Your Car', 'Loving Me', and 'Cynical' are strong tracks. 'Stole Your Car' has been on my playlist since I saw Bitters play live in Bournemouth. The additional tracks are just as good.
Bitters give us a big sound with lots of space. It's assured and slick, underplays the hooks, and sounds amazing. This EP is a great collection, showcasing different material that blends into a wonderful whole.
Watch Bitters – Stole Your Car.
Written by Fenton on
Steve Fenton writes in our music, words, and culture categories. He was Editor in Chief for The Mag and covered live music for DV8 Magazine and Spill Magazine. He was often found in venues throughout the UK alongside ace-photographer, Mark Holloway. Steve is also a
technical writer and programmer
and writes
gothic fiction
. Steve studied Psychology at OSC, and Anarchy in the UK: A History of Punk from 1976-1978 at the University of Reading.
Discover More Music