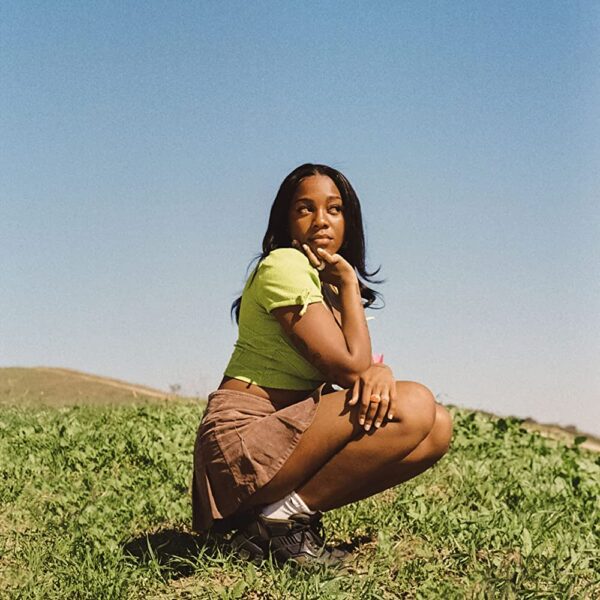 Rachel Chinouriri
All I Ever Asked
Get ready for some indie-pop sparkle for Rachel Chinouriri's excellent summer-haze song 'All I Ever Asked'. A sweet 'woo-hoo-hoo' vocal, a straight beat, a muted bass, and a reverb-tinged guitar line are all that's needed to get things going as the song develops an emotional lyrical theme.
The verse keeps things simple, just getting a little extra guitar as it culminates in the line 'Never know if you're sorry for what you said. For all I know, you adore me but kept it all inside your head'. The chorus is skillfully enhanced with all the instruments lifting it just a little, and a keyboard to stab some extra tone below the top end.
The second verse is smart, it's got a bit more going on now the song has emerged and it leads into a variation of the chorurs that has that heatwave pop shimmer. The middle-eight and cut-down chorus are the correct choice to show off the melody and Rachel's voice.
This is a superb single, it has that wonderful 'woo-hoo-hoo' vocal hook, some really great guitar ideas, and a fantastic sound. If you haven't already found Rachel's music, this is a great place to start.
Watch Rachel Chinouriri – All I Ever Asked.
Who is Rachel Chinouriri?
Rachel is a Surry-born musician who grew up in Croydon. She launched her career by uploading tracks to Soundcloud and then on streaming services, landing a contract as a result of her amazing voice and songwriting skills. She has a number of EPs available, including Better Off Without (from which 'All I Ever Asked' was taken).
Discover More Music