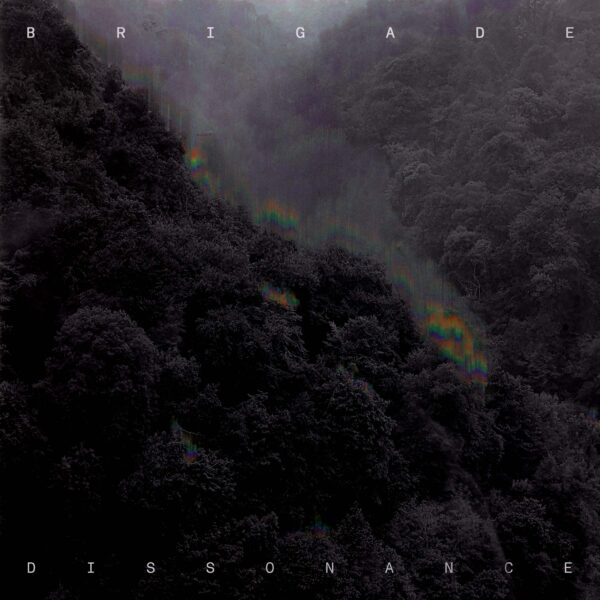 Brigade
Dissonance LP
Experts in the art of massive sound, Brigade's new album, Dissonance, has all the hallmarks of a masterpiece; an album that is worth listening to in full. It's thick and rich throughout, with sparkle at the edges and powerful melodic vocals, so let's look at just some of the tracks on offer.
In a break from tradition, I'm going to start at the end. 'One Day at a Time' is a really satisfying light and dark track with a clean echoing guitar in the intricate verse followed by a total wall of noise chorus. The second verse has got a bit of urgency and the whole thing is just so interesting I love it entirely.
That's not to say the journey to this epic is uneventful. The seven-minute alt-rock opener, 'Exit Off the Bend' is moody and atmospheric, developing into a song that hints at Biffy Clyro with its heavy intricate chorus. In contrast, 'Whites' is a snappy 02:27 of riffy brilliance.
'Bigger Brighter' captures something of the band's early sound. There's a certain 'Go Slow' or 'Stunning' vibe to the verse with a chorus that feels emotionally hopeful, according to the hairs on the back of my arms. Perhaps this is my favourite song, but it's so hard to decide.
What follows makes the selection only more difficult. There are moments that will appeal to fans of Feeder, Therapy, Biffy, and Rival Schools. The songs keep delivering, with 'Trunchbull', 'Snakes', and 'Ceasefire' providing great moments. The bass guitar in 'De Trop' also needs a special mention.
And then we return to the beginning, which is the end. 'One Day at a Time' closes the album with the aforementioned brilliance.
This is a seriously big album from Brigade and I love it.
Discover More Music