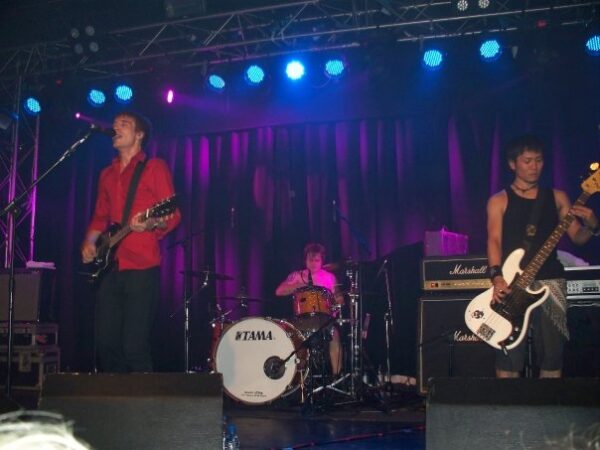 Brigade
The Early Sessions EP
Brigade are a London-based four-piece alternative rock band, currently supporting the likes of Biffy Clyro and Aerogramme on several of their UK tour dates. The Early Sessions EP is a collection of material from previous recordings and live sessions.
There is quite a bit of promise shown on this record. Tracks like 'Guillotine', 'Stunning', and 'Verses You There is no Contest' each have the musical sound of Placebo, the quirky changes of the Pixies, and moments of 'Everything Must Go' era Manics. 'AM to Try' and 'Twenty One' also stray in to the US melodic rock sound of Jimmy Eat World but with an even-more-anthemic pace, which suits the vocal perfectly.
The only let down on this record is 'I Should Wake Up'; a dodgy ballad incorporating a picky guitar and Finn-brothers harmonies in the chorus. The arrival of this track in the middle of the disc simply serves disrupts the angsty rock that Brigade do so well. Thankfully, though, my ears were saved by 'Adjust' which sees a return to overdriven guitars and crackling hooks with absolutely no cheese.
Brigade are daring to play the kind of rock that many bands shy away from and I'm sure they can cope with a few comparisons to Placebo, which are mainly due to the guitar style. If you're in London, expect to see a fair bit of this band over the next few months, the rest of the world will, unfortunately, just have to wait a little bit longer.
Written by Smith on
Stuart 'Saur' Smith was a prolific writer for The Mag throughout the magazine's lifetime. He combined a day job of temporary office jobs in London with a nightlife of trawling the capital's music venues looking for talent. As well as writing about music, he was a session musician who featured on a number of singles in the 90s. Today, Stuart is a Chief Writer for Phonotonal.
Discover More Music