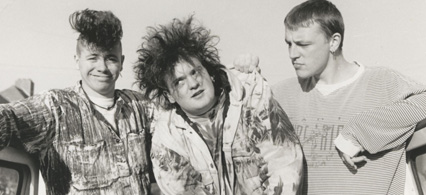 Technically released under the adjusted band name, Brussel, this was to be the last recording from Brussel Spaceship. It was also the best. Recorded live in 1992, it captures the authentic sound of the band – and it also has some of the best song writing and musicianship of all their work. So, why am I reviewing a thirty-year-old record that you can't find anywhere? Let me explain.
Just as the nineties were emerging and while Tim Berners-Lee was busy working on the first Web Browser, a pre-teen me attended my first live gig. The headliners were Brussel Spaceship. The band blew me away in that "it's my first live band experience" and I eventually saved up enough pocket money to obtain a cassette tape. This purchase, like so many others, was eventually dismantled by my second-hand Walkman, but somehow I followed the band and saw them play many times. I don't remember how anyone managed to successfully be a fan of a band before The Web, but somehow I managed to find out when and where they were playing live.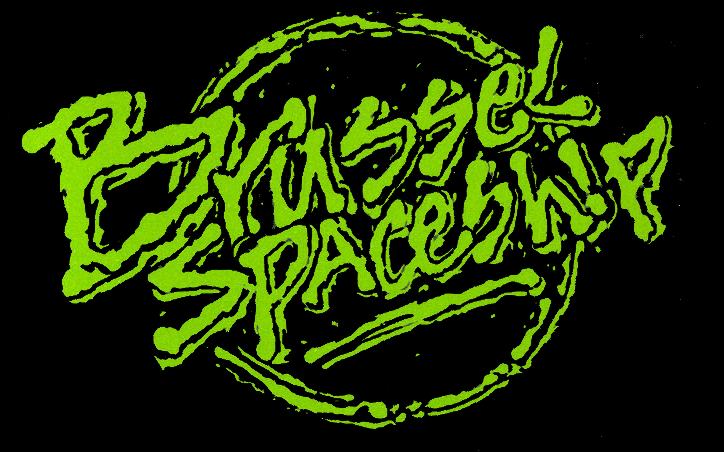 It was some time later that Slowdown was released. Unlike 'Norman's Big Surprise', which captured the songs but not the performance, this new record was the real deal. Mike Randon's drumming, inspired by the likes of Boris Williams, transformed the on-tape sound. Les Driscoll's agile bass guitar lines pumped strength into the power-trio backbone and Ian Stewart's guitar with it's crisp delay burst forth in all its glory.
'Love' opened the record with swimmy phased guitars and sparse vocals tailing the otherwise instrumental track, but 'Fluorescent Hat' is where things started to become rather special with it's instantly recognisable guitar line, driving beat, and rumbling bass. The verse sparkled and the chorus smashed it out of the park – Randon's hands flying across the drum kit in a blur of crashing rhythm. Watching this song live made me want to join a band, play drums, wear Converse, and get a funny hair cut.
The title track had a great bass line that hasn't survived the process. There's a file missing and though I can hear that funky track, for now it remains a memory. The good news is there is equally enjoyable bass in 'Love' along with a nice melancholy solo that was once the backdrop to a slow-mo introductory segment on a VHS tape from one of the festivals they played. The song was a neat demonstration of the smashing together of doom pop, indie rock, and funk.
The final song on the recording, 'Going Home', was a smouldering tear-jerker with a magical guitar and bass interplay. The melody is still as crisp and fresh as it was thirty years ago when it echoed into the stormy sky in what was one of their last big appearances together. This turned into an oddly fitting communal break-up song as the rumours of the end emerged on the grapevine to a collective disbelief.
Brussel Spaceship, like so many others, were caught in that catastrophic moment in time for music just after vinyl had gone out of fashion, but before CDs, The Web, or hipster-vinyl had arrived. The cassette era was portable, for sure, but it wasn't a medium destined for successful archives. One by one, each tape was stretched, chewed, or destroyed by UV rays and time. While our childhoods were enjoyed in private, with our mistakes forgotten rather than shared online, our music collections were also lost in the ashes.
Slowdown, though, has been somewhat rescued. It is near-impossible to find this record in a playable format, but we found a set of Shockwave Flash files that had been generated from an original cassette tape. These were passed to our digitally savvy technical people, who managed to put together the set of files required to make a music app called JBPlayer emit those lost sounds. Yes, there is hiss from the original format before it was made digital. Yes, we had to play the songs in a web browser to screen-record the output. Yes, it still sounds great to me.