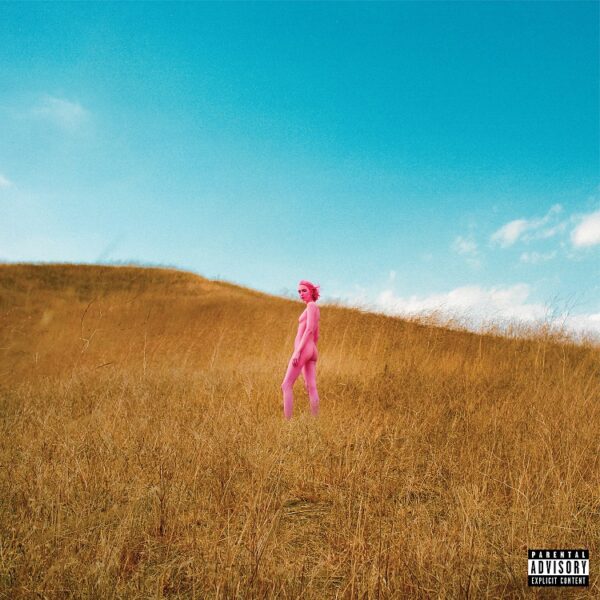 The Regrettes
Further Joy LP
Freshly fluttering down, down, down onto the doormat in a flash of bright pink vinyl, Further Joy is the new long-player from The Regrettes. Thematically, this is a rather cleverly pop-esque presentation of a set of really quite angular songs.
From the start, it's pop beats and sweet keys that add sugary flavour, while the lyrics supply the substance within. The opening brace of 'Anxieties (Out of Time)' and 'Monday' are firmly within a grunge-pop category, with more than a hint of Aaron Gilbert in the synth.
'That's What Makes Me Love You' has a great melodic flow that sounds like a sixties-edged Magic and we slip quickly into 'Barely on My Mind'. Here we have a certain After Laughter vibe, with a danceable beat and an eighties vibe supporting Knight's melodic pop vocal.
The album is arranged in an asymmetrical parabolic curve, with 'Subtleties (Never Giving Up on you)' taking things into a softer section that twinkles and sparkles through 'La Di Da', 'Better Now', and 'Rosy'. Softer, yes, but still with dance floor rhythm that harks back to the indie disco.
There's a change for 'You're So Fucking Pretty', which is an angled-sun love song with sparse accompaniment. This is a super classy arrangement and the chorus is genuinely wonderful.
Danceable pop returns for 'Step 9' as we reach the tail end. Sneaking a spot on the edge of the record, just before pumping finisher 'Show My You Want Me', 'Nowhere' sits alongside 'Anxieties' and 'Monday' as my favourite material on the record. It has a really nice twist to the melody that is utterly joyous to listen to. Experience says the other stuff is going to grow on me, so I reserve the right to amend my preferences at a later date. It all sounded better cranked up loud, so I humbly suggest you dial it up to get full enjoyment.
We live in an age of utter genre chaos. Artists hop genres lightly and, as with Poppy, tear up even the concept of sticking to a genre for the duration of one album. In this new swirling mélange, Further Joy makes a lot of sense. The thread that ties it together is the soft-edged pop factor, this is modified via references from a number of different decades. Individual elements might be mistaken for Katy Perry, Delays, Paloma Faith, Charli XCX, or Paramore.
This would be a pop album, except the attitude and lyricism is miles from the pop music factory.
Watch The Regrettes – Anxieties
The Regrettes Articles
Discover More Music