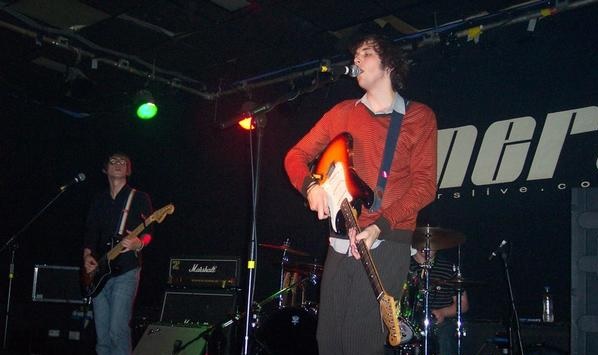 The Morning
Live (Little Green / Spyderbaby)
The Joiners had a little bit of that old buzz back tonight. There were three completely different bands and they were all good.
First up, Little Green, played the most distinctive songs I've heard in a long time. There performance was wholehearted and engaging, helping them to convince the whole crowd that they were an awesome band before the final song faded into those legendary walls.
With clever use of time signatures, chord progressions and song structure Little Green played tracks that were musically clever and really hooky at the same time.
Spyderbaby were on next and they impressed with heavy rock songs fronted by a massive lead vocal. There were plenty of memorable moments in their riff-laden set.
The Morning delivered their songs with an electrifying performance. They didn't play a set full of great numbers, but the tracks were consistently good and there were one or two that were hooky as hell.
With a sound somewhere between britpop and trashy retro, The Morning, are an appealing energetic machine.
Written by Fenton on
Steve Fenton writes in our music, words, and culture categories. He was Editor in Chief for The Mag and covered live music for DV8 Magazine and Spill Magazine. He was often found in venues throughout the UK alongside ace-photographer, Mark Holloway. Steve is also a
technical writer and programmer
and writes
gothic fiction
. Steve studied Psychology at OSC, and Anarchy in the UK: A History of Punk from 1976-1978 at the University of Reading.
Discover More Music