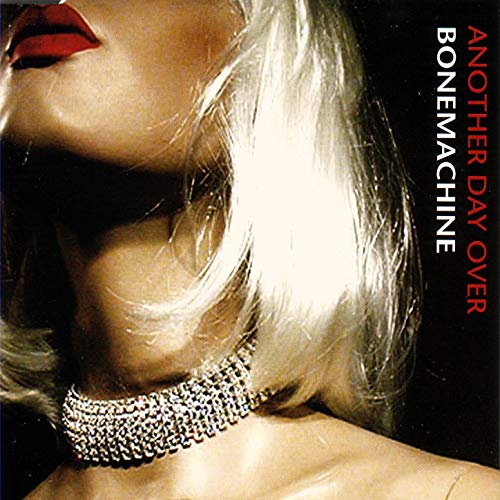 Bonemachine
Another Day Over
Bonemachine are an electronic fousome from Portsmouth who are due to release their debut album, 'Vent', later this month. 'Another Day Over' is the first single to be taken from the LP.
The immense rhythm created by the drum loops and bass line are a driving force, creating a Lunascape style sound. This is further reinforced by some haunting vocals that tell a melancholy tale about devastating loss.
The song has two well placed breaks with an eerie acoustic guitar and ghostly vocal in the first and a fizzling stop a little later in the song.
In short, 'Another Day Over' is a critical mass of sadness and melancholy delivered via an incredibly beautiful and moving song.
From the b-sides, 'This Oceans Angry' is a stark contrast to the emotion of the single, with an industrial feel and a touch of aggression to the vocal. The piano remix of 'Another Day Over' is an excellent reprise to the CD.
Bonemachine have created themselves a niche with an electronic sound that has very little to do with 80's electronica and a lot of references to indie and rock genres. Definitely worth listening to even if, like me, you've never paid much attention to electronic music before.
Written by Smith on
Stuart 'Saur' Smith was a prolific writer for The Mag throughout the magazine's lifetime. He combined a day job of temporary office jobs in London with a nightlife of trawling the capital's music venues looking for talent. As well as writing about music, he was a session musician who featured on a number of singles in the 90s. Today, Stuart is a Chief Writer for Phonotonal.
Discover More Music