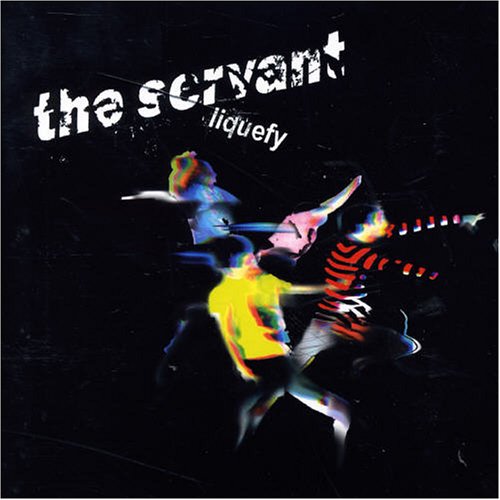 The Servant
Liquefy
The Servant are big. You may not of heard of them if you're in the UK or America, but they're up against Maroon 5 and Keane for the best new band at the NRJ Awards in France and have been nominated for some kind of indie award in Italy. They also have airplay in Finland, Norway, and Russia; so how long can it be before they make some waves in a country that shares their first language?
Well the answer, of course, is who knows? The volatile and chancy nature of the music business means that it's impossible to predict, but when the title track has an infectious rolling tempo, definite pop-sensibilities, and a chorus that was made for radio – it's tempting to pay a visit to your local William Hill to check on the odds.
Far from being a simple acoustic number as the intro suggests, complexity is fuelled from a bubbly harpsichord sound, a swaying drum loop, and lots of additional bits and pieces that are far too numerous to mention.
The track itself is a pure attention grabber and does its job well thanks to the hooky chorus, pauses for effect, and a clever stuttered moment that makes you check your stereo. It pulls your attention away from what ever else you were doing to ensure undivided attention is exactly where it should be.
B-sides, 'Jack the Ripper' and 'In a Century's Time', show off some more of the talents of the band with a bit more instrumental presence, just to prove that they can play good tune or two without the trickery of the single. Within these two gems you'll get treated to a blistering solo or two as well as getting to choose from two more big chorus lines.
The Servant are pop, but not in a short-term, three album, grab the cash and run sense of the word; more of an already-been-around-a-bit, listen to the lyrics, never forget the chorus kind of way.
The Servant Articles
Written by Fenton on
Steve Fenton writes in our music, words, and culture categories. He was Editor in Chief for The Mag and covered live music for DV8 Magazine and Spill Magazine. He was often found in venues throughout the UK alongside ace-photographer, Mark Holloway. Steve is also a
technical writer and programmer
and writes
gothic fiction
. Steve studied Psychology at OSC, and Anarchy in the UK: A History of Punk from 1976-1978 at the University of Reading.
Discover More Music