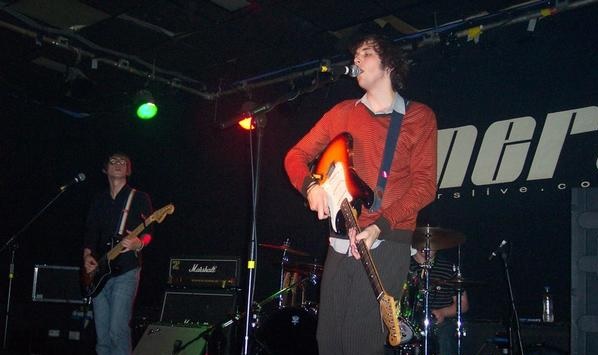 The Servant
Live (Loki / Little Green)
Loki started the three-band line up at The Joiners, Southampton, with a set that on many bills would have been fine.
The overall style is a bland acoustic-led mix of indie and pop. This may well be the natural style produced by the band, but it does sound like the kind of music you might play if you wanted to appear marketable to shallow A&R types.
Despite this lack of invention, the musicianship was good and the band has clearly worked hard to achieve a polished sound. Not quite my cup of tea but maybe one for Coldplay and Travis fans.
Little Green were a different entity altogether with songs that have plenty of interesting ideas packed together to form mini rock-symphonies that dart between emotional silence and rocky riffs. Comparable to some fairly notable bands such as The Pixies, Radiohead, Muse, Pavement, and Placebo to name just a few, the common denominator is the creativity of the song writing.
These guys impressed us when we first saw them, but they seem to be getting better.
Headliners, The Servant, made waves instantly with a kind of retro rock sound that had moments that could be compared to Led Zeppelin, The Clash, Pulp, and U2. Strange as that sounds, the sum total of such variety was a cracking set delivered with total proficiency.
The songs were really well written, although there were a few lyrics that might have been a little cliché. The performance retained a pleasantly live feel to an almost studio-quality sound.
The Servant are four audio-painters presenting a picture in the style of metropolitan pop and they certainly deserve to be heard.
The Servant Articles
Written by Fenton on
Steve Fenton writes in our music, words, and culture categories. He was Editor in Chief for The Mag and covered live music for DV8 Magazine and Spill Magazine. He was often found in venues throughout the UK alongside ace-photographer, Mark Holloway. Steve is also a
technical writer and programmer
and writes
gothic fiction
. Steve studied Psychology at OSC, and Anarchy in the UK: A History of Punk from 1976-1978 at the University of Reading.
Discover More Music