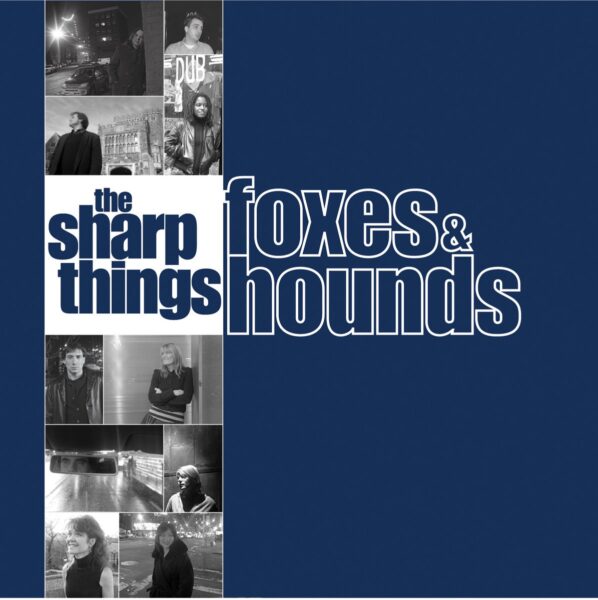 The Sharp Things
Foxes and Hounds LP
Ever heard of orchestral pop? No? Well let me tell you something about it. The Top Forty singles often contain orchestral noises, usually the 'strings' button on some keyboard or sequencer that gets crow-barred on to the track in a lame attempt to add depth to an otherwise limp song. This is a good example of pop wanting to be orchestral, but failing miserably.
However, New York City is lucky enough to be the home of The Sharp Things, who bring the real-life orchestra to pop with twelve musicians playing an impressive array of strings, brass, and percussion. They've even managed to fit in drums, bass, and guitars too.
That's enough about the background – what you want to know is what it all sounds like. Well, want no more…
First of all, don't get caught up on the fact that this is a rather grand sounding polished cascade of music. At the end of the day this is pop and the songs are a collection of mainly mid-paced tracks that won't be unfamiliar to any pop-fan. Don't be put off because you think it might be all black-ties and stiff backs – it's not! 
Having said that, there is an epic ambience to tracks like 'Homeless' and 'There Will be Violins' while 'I'll Always be Your Loser Honey' and 'The Suicide Bombers' are more subtle, using the instruments in a more familiar Beatles style. Some faster paced numbers come in the form of '50 Heads Over High Street' and 'These Dreams of You are So Much Sweeter Than the Truth'.
Unusually, this album has been compiled into style-pockets, with the similar songs running alongside each other to maintain a particular mood for a while before moving onto the next zone. While this does make things bleed together a little at the edges, it also makes more of a journey of the record, which gives justice to the depth that can be found in the lyrics.
The Sharp Things are an art gallery; full of beautiful things that have a deeper meaning for those willing to put in the effort to find out what stories lay behind the etchings.
Written by Smith on
Stuart 'Saur' Smith was a prolific writer for The Mag throughout the magazine's lifetime. He combined a day job of temporary office jobs in London with a nightlife of trawling the capital's music venues looking for talent. As well as writing about music, he was a session musician who featured on a number of singles in the 90s. Today, Stuart is a Chief Writer for Phonotonal.
Discover More Music