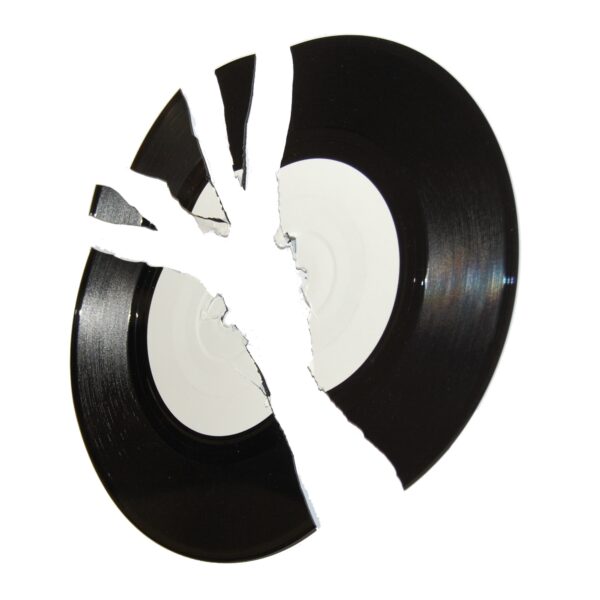 Dariush Rashidi
Live (The Shaker Heights / The Charlie Parkers)
Time to start the next series of BCSU's Live Season which has already seen the likes of Editors, The Modern, Towers of London and El Presidente perform in the dizzy heights of High Wycombe. This time; a series of Unsigned Band Showcases brought to you by Musicmann Promotions of which the first took place on Monday 14th November with three great bands – The Shaker Heights, The Charlie Parkers and Dariush Rashidi.
The Shaker Heights were first on and their energy was impressive. Bob Dylan and The Rolling Stones influences were instantly obvious, which was a great thing in my opinion. It took the band a few numbers to warm up but by the time they got to 'Tombstone Caravan' they were in full swing.
The music? Well, it's an energetic mix of punchy drumming, strong vocals and edgy guitar. It was also great to see a bit of keyboards and mouth organ thrown into the mix as well, provided by Emily.
As for the highlights 'Pigment in the Rally' was so so catchy and reminded me a lot of early U2 while still managing to sound original. Another memorable song was 'Guillotine' but my favourite of the night was 'Parlour Blue Room' – a brilliant track with lots of mouth organ and guitar together and, although I couldn't hear the lyrics, the result was fantastic. The Shaker Heights clearly have promise and with a more dynamic live show they could be even better.
The second band of the night was The Charlie Parkers from Finsbury Park, London – this being their second appearance at BCSU's 'White Room', having played here in the spring. Last time I saw The Charlie Parkers I wasn't overly impressed and I didn't give them a great review. It later emerged the band were having some in house political issues and alcohol also played a part in a ropey performance on the night. However, seeing them now they are like a completely different band.
They've said goodbye to drummer Grant and long serving bassist Matt and brought in ( temporarily) mates Gav ( bass) and Owen ( drums) especially for this full band performance. Amazingly, they are a lot tighter in their overall sound and they effortlessly managed to make the gig sound like a jamming session proving that music is definitely better when all involved are enjoying what they are doing! Much like animals can sense fear, audiences can sense problems within bands, so beware!
Although the set was short, it was definitely both sweet and memorable. The last song they played was easily their best, being 'March On'. Instant karma influenced 'shine on's' on top of a thick and catchy bass line mixed with aggressive free flowing 'Weller like' guitar antics, resulted in a foot tapping and classic live moment. Guitarist Jam sang lead vocals in the verses whilst Gav and singer Tony joined in at the chorus. This song had a very rocking bridge but an unexpectedly abrupt ending which only left us allwanting more. The band and crowd all enjoyed the set.
Let's hope The Charlie Parkers continue to enjoy each others company and build from here as the potential and talent is obvious. By the way, check out 'Bring Her Down' on myspace.com/thecharlieparkers – it's great and helped secure the band a runner up spot in one of Channel Four's new band showcases recently!
Headliner Dariush Rashidi was next on with his band – Alex on bass, Callum ( McFly-a-like) on lead guitar and the multi functional/talented Alex Wutar on drums – and just in case you were wondering, he still hasn't found his hat!
As a whole, the band is way better than when I saw them at the John Peel Day gig. More rehearsals, recording and generally getting to know each other better have led to this band becoming tighter and has seen more subtleties and intrical touches emerge in their live performance. It's now easier to feel the emotion and catch the true meanings to songs which were written to be performed solo.
'Watch The Grass Grow', about missed opportunities, sounded better than ever and we were treated to a cover of 'Molly's Lips' by The Vaselines again. Dariush has a lot of range in his voice which he displays on songs 'Summer Without You' and 'A Time and a Place' which received a huge cheer from the crowd when it was announced.
Best song? Without a doubt, 'Trying Hard'. A song about the pain of assignments and exams but on a more sub conscious level you can't help but be touched by a deeper meaning. Listening to that song it really gets to you and you can relate to the thought of how tough it is to be who you know you can be. Surely this is Dariush's 'I believe I can make it song' just as so many bands have penned as they are coming through.
So, once again I have been proven wrong. Dariush and his band impressed me a lot and I don't suppose it'll be too long before someone a lot more important recognises his talent for song writing.
And the moral of the story? – some things need given a second chance!
See you next time when we'll be treated to The Wutars, My Rocket88 and Blindstorm.
Guest article from Katie M.
Dariush Rashidi Articles
Written by Guest Writers on
Between 2003 and 2009, [the-mag] had regular contributors from music correspondents covering their local scene. You'll find them all in the guest writers section. The specific writer is mentioned at the bottom of each article.
Discover More Music