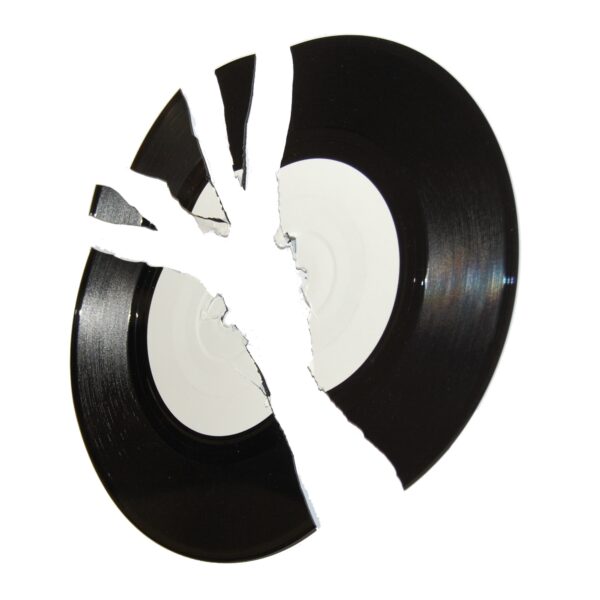 Mirror Scam
SP30 EP
Drawing from an impressive range of genres, including indie, punk, and jazz, Mirror Scam have a sound along the lines of ( but not too much like) bands such as Muse and The Pixies. A flourish of funky bits and odd breaks add to this unusual sound.
Starter, 'Dominoes', is as close as Mirror Scam come to a traditional rock song. The vocal is at its best in this track, laying down a nifty melody with ease. After this song things are going to be a little off the wall, so it's time to enjoy the sanity while it lasts.
'Little Bitch' fuses a funk bass line with angular guitars that have such a strange sound they almost make your teeth stand on end. The lyrics are amusingly blunt, getting straight to the point and avoiding obviousness. The song diminishes in a torrent of abusive feedback, with the vocal carrying on regardless. Excellent stuff.
If quirky is your bag, then head on over to 'Paranoia Killed the Worm', which is the most eccentric of what's on offer. Distinct sections find themselves crow-barred into a single confused track with jarring switches and frightening 'ooh-ooh' backing vocals. The overall effect is that of a rock-opera musical song with lots of dancing and strobe lighting effects. Perhaps we'll see these guys in the West End soon!
'Speed Tickets' is a down to business song that shows a more sane facade to Mirror Scam, with a semblance of structure, a few hooks and sensible joins between the different parts. That isn't to say things are all standard issue as a weird 70's style tremolo section adds the oddity to the otherwise structured life of the song.
Strangely, 'Where Do I Begin' finds itself at the wrong end of the record, being the end of the EP. Perhaps this is a clever philosophical statement about the band being on the brink of a new beginning, man. This track contains the biggest chorus on the record in amongst some hesitant rhythms and warm vocals.
Not many bands write songs that are so obviously and honestly about everyday life – but Mirror Scam do it and they do it well. The songs all come across a bit like Guns n Roses' 'Sweet Child of Mine' – not stylistically – just because there is a bit of a pop-rock song followed by a bizarre tangent, with half the planet liking the first couple of minutes and the other half preferring the explorative weird bit.
The drums don't quite do enough on this record and aren't helped by a dull snare drum sound that wallows too much for the tightness of the music. A bit of brightness in this department would make all the difference. However, other than this minor gripe – things are definitely achieving on the alternative-alternative front, thanks to Mirror Scam.
If you can imagine Father Francis, Stephen Malkmus and Matt Bellamy all joining forces to create a habit-wearing scary-rock band – then you need help too.
Written by Smith on
Stuart 'Saur' Smith was a prolific writer for The Mag throughout the magazine's lifetime. He combined a day job of temporary office jobs in London with a nightlife of trawling the capital's music venues looking for talent. As well as writing about music, he was a session musician who featured on a number of singles in the 90s. Today, Stuart is a Chief Writer for Phonotonal.
Discover More Music