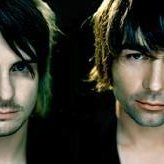 Orange Lights
Acoustic Demos
To me, orange lights can only mean two things; it's almost time to stop, or it's almost time to go. However, I've been promptly poked in the spine and informed in no uncertain terms that traffic lights are amber, not orange.
In this instance though, Newcastle's Orange Lights certainly demand a pause for thought, treading their way bravely into the limelight with four acoustic samples of what the full five piece band will soon be offering on the live circuit.
'Click Your Heels' flits between being a supporting shoulder and a kick up the backside with lyrics that alternately encourage and lose patience with the 'darling' specified therein. Things are kept short and bitter-sweet and before we can start humming along, 'Let the Love Back In' takes over the reigns in a similar vein.
Making up a distinctive second-pairing, 'Life is Still Beautiful' and 'A Lightbulb in Your Head' are slightly faster, even going so far as adding a little bounce with the repeated end-of-bar guitar run in the former tune. The lyrics are still borderline melancholic, despite the main hook line of each song suggesting otherwise on paper.
The vocal is annoyingly difficult to describe, but pleasantly easy to listen to. Perhaps a little like a British version of Billy Corgan without the rasp?!
Usually I can't get along with down-tempo shoe-gazing, but the simple fact that the lyrics mean so much simply by their delivery puts this in the top drawer. If this is shoe-gazing, then Orange Lights are the spats at a flip-flop convention.
You can catch this band live at Newcastle's Carling Academy on Saturday 1st April 2006.
Written by Smith on
Stuart 'Saur' Smith was a prolific writer for The Mag throughout the magazine's lifetime. He combined a day job of temporary office jobs in London with a nightlife of trawling the capital's music venues looking for talent. As well as writing about music, he was a session musician who featured on a number of singles in the 90s. Today, Stuart is a Chief Writer for Phonotonal.
Discover More Music