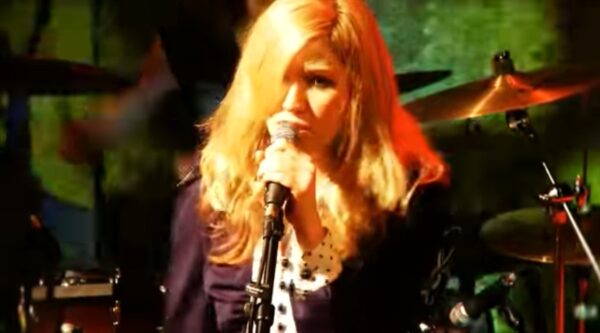 Saint Jude's Infirmary
Happy Healthy Lucky Month LP
With a name based upon the patron saint of lost causes and a local hospital where young battlers often found their wounds being healed, Saint Jude's Infirmary traverse the distance between the gutter and the stars in name and spirit in equal measure.
Their debut record 'Happy Healthy Lucky Month' typifies their love of melody, of yearning and of ambition whilst at times masking it all in a cloak of feedback and squalor. And if you think that description is a bit cinematic for a new act, then you clearly haven't heard the band it's referring to.
With the vocals being split between four band members, there is a depth of melodic interplay and the dark melancholic rumblings of 'Good-bye Jack Vettriano' (a forthcoming single) acts as a perfect counterfoil to the light and grace of 'Remember Dresden' or 'Saint Jean'. And when the ramshackle but perfectly passionate hollering of 'All My Rowdy Friends Are Dead' clatters in, its almost as if Jonathan Richman and his Roadrunners never left the building at all.
Unconstrained by just the conventional instruments, the band's sound is augmented by the melodica (with it's haunting lament peppering the record and their live shows) and all means of percussion and feedback inducing tools. Coupled to impressive bass lines that consistently underpin the songs, which are flourished by chirping guitars, the album never fails to catch attention.
For some listeners there maybe isn't enough of the up-tempo moments and the pop-ier version of 'Montreal' may have given a stronger balance to the record but when the overall quality of song writing, vocal performance and musicianship is of such a consistent level, it would be churlish to criticise. And the album's flow does have a good speed peak in the middle so the listener's attention is kept for the duration.
The beauty of Saint Jude's lies not only in their music, as their image is almost so anti-image that at times they seem like the stereotypical last gang in town. And for as much as it helps the general public to put bands into pigeonholes, the true greats are the ones that's defy convention and almost convey their own singular definition. Again, for a new act it's important to not overly hype Saint Jude's Infirmary with comparisons that may strangle them, yet there is something about this act that separates them from their contemporaries and evokes memories of era defining bands.
For all that, it's great to have communal indie bands who play the same styles, wear the same clothes and have the same haircuts as everyone else who is capable of turning on a television set or reading a magazine, at times though its even more important to have a band you can put a little bit of belief in.
Saint Jude's Infirmary may just well be one of these bands and for that reason alone, they deserve some of your time. You may dislike or hate them but at least they'll have given you something to react to. However, chances are you may just find your new favourite act.
Guest article from Andy R.
Written by Guest Writers on
Between 2003 and 2009, [the-mag] had regular contributors from music correspondents covering their local scene. You'll find them all in the guest writers section. The specific writer is mentioned at the bottom of each article.
Discover More Music