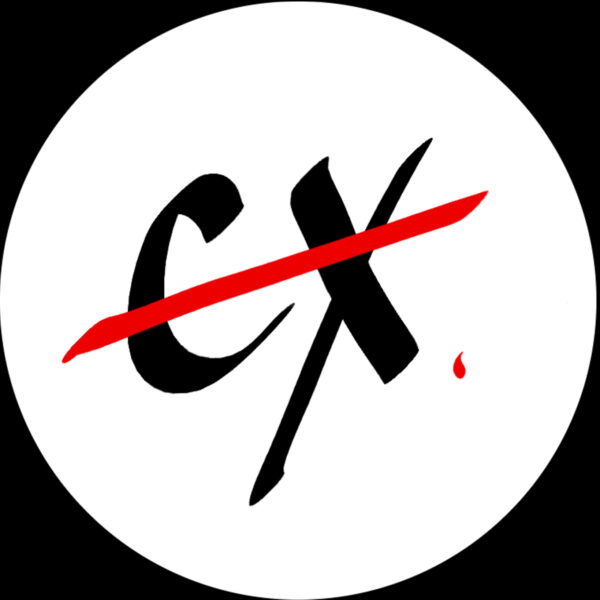 Capital X
Pirate Melodies EP
It's amazing how tiny events can completely change your day. For example, you're feeling good about the day ahead, you're in your best suit and you reckon you're about to get a promotion, pay rise and company car. Then, the pigeon of destiny flies overhead and empties the bowels of fate all over you. The optimism is gone and the reality of your crap job hit's you in a similar fashion to the wet-one the bird laid on you moments before.
It's time to phone in sick and hot-foot it home before anything else goes wrong. If you don't, you could end up telling your boss what you really think of him before stapling his hands to his desk and pressing your genitals up against the managing director's office window.
This is how I felt when I peeled back the envelope to discover that Capital X have sent me another record.
Now I wasn't entirely impressed with their first EP. In fact, I can still remember trying to decide which of my power tools would best remove my hearing forever and I didn't disguise my lack of love for the record when I wrote that review. On that basis, I was both impressed and intrigued that they've had the guts to send in a second helping.
'Waking Transylvania' does nothing to alleviate my initial fears, pumping out a beat that would have been right at home on 'Turn Up The Silence'. However, the drum machine grabs a bit more of the overall volume and there's a ton of bottom end to add some substance to the frantic percussion.
A scary church organ leads the way for a sombre vocal and it's a healthy addition to their arsenal. Sudden noise appears round every corner and spacey sounds are used alongside the organ with a disrespectful flippancy that casually brushes aside the bizarre contrast. Things continue, without the organ, in 'Kiss of Death', which sounds like the Bladerunner soundtrack as played by the Human League on whiz.
I must admit, I almost expected the third track, 'Instrumental', to have a vocal in it and I almost felt disappointed that it really was just an instrumental. For a band that seem to love plying a series of rather strange compositions, I felt that this was practically cheating!
The best thing that's happened to Capital X is that they've found the confidence to record these songs without stuffing the vocal through a swampy combination of effects. It's not a great vocal yet, but it's heading in the right direction.
'Pirate Melodies' is a step in the right direction and, while it's not about to define a new era of electronic Goth music, it does suggest that this is a band that will get better over time.
Capital X Articles
Written by Fenton on
Steve Fenton writes in our music, words, and culture categories. He was Editor in Chief for The Mag and covered live music for DV8 Magazine and Spill Magazine. He was often found in venues throughout the UK alongside ace-photographer, Mark Holloway. Steve is also a
technical writer and programmer
and writes
gothic fiction
. Steve studied Psychology at OSC, and Anarchy in the UK: A History of Punk from 1976-1978 at the University of Reading.
Discover More Music