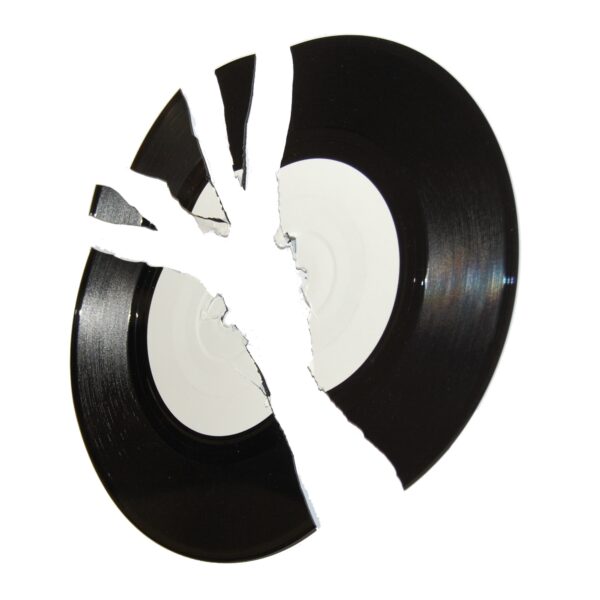 Adam Beattie
Abu Bozy LP
Signed to Glasgow's emerging Hijacked label, Adam Beattie's debut album 'Abu Bozy' is a downnbeat mix of folk and blues which, not only captures the soul and essence of the man, but tries to reach out to others to communicate and share.
Lyrically, the album touches many bases, ranging from the traditional storytelling narratives that arise in 'Pretty Pink Shoes' to the perhaps more personal tales in 'Bank Street' or 'Old Leather Bracelet'.
The vocals add to the sense of traditional with a world-weary quality to the delivery, almost as if Beattie has seen the things that happen to man and has set out to record this – not to overly warn or lecture but just because it seems the right thing to do. Even on 'Lonesome Pigeon' where the backing track picks up in tone and tempo, and the shuffling backbeat and banjo lends an air of light relief, the vocal is still reserved drawing to mind Harry Nilsson's deadpan singing on some of his more laidback tracks.
Musically, it's a strong record, at times sparse but with an extreme clarity throughout. Beattie is the main guitarist and its his light folky picking that will gain most plaudits, but there appears to be a multitude of friends who have assisted in developing the bands sound and for all the variances, there is a freshness and cohesion to the tracks. No matter the differences in the instruments played on individual tracks, there is still a common thread which collectively holds the album together.
Faster bluesy rolling numbers like 'Seabreeze' sit well with the slower, introspective songs like 'My Baby Calls' and its an album that can be rolled out repeatedly and still impress.
With his live shows capturing the essence of the tracks, whilst not having the same wide instrumentation, Adam Beattie is well equipped to build support from his records and live shows, and will no doubt be coming to a city near you soon. Check him out if you get the chance.
Guest article from Andy R.
Written by Guest Writers on
Between 2003 and 2009, [the-mag] had regular contributors from music correspondents covering their local scene. You'll find them all in the guest writers section. The specific writer is mentioned at the bottom of each article.
Discover More Music