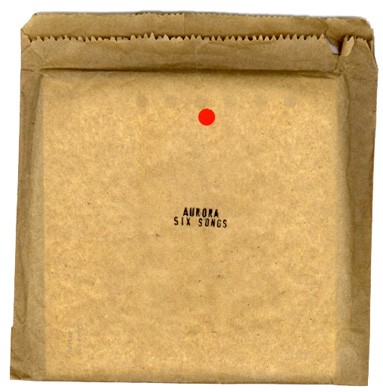 The Six Songs EP package supplied by Aurora is a neatly hand-made affair with a brown paper bag that reminds me of buying 'quarters' of sweets from the newsagent on the corner. I liked the 'Army and Navy' boiled ones and ate enough to cause some serious dental damage, which luckily I avoided by washing them down with happy-shopper cola. Honest.
However, with six songs to get through (presumably), there's no time for these memories and, to be honest, I'm starting to sound like someone's granddad.
So it's on to 'My Skin of Tears', a ripping rock track with a slick combination of vocals, powerful drumming and loud, but clean, guitars. The angsty bits remind me quite a bit of Portsmouth rockers Kenelis, but the tender moments are more like A Perfect Circle.
It's not all rock though, 'Ekaitza' would be a folk song were it not for the warm guitars and vocal style and 'La Vida Pasada' is practically a Bob Dillon style acoustic song with Zuton-esque vocal harmonies.
There are lots of layers between the loud and the soft in this record and the production is as pristine as it gets, but it's the vocals that own the show with lots of combinations and ideas keeping things mildly surprising throughout the record.