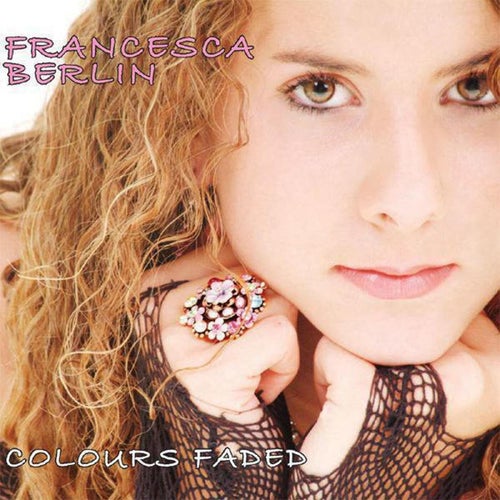 Francesca Berlin
Colours Faded
It may be a little while since Francesca Berlin last sent us a record, but to be fair she's been very busy completing her A-Levels. However, this hasn't stopped her from securing a nationwide release via Moon Records for her new single 'Colours Faded'.
This Eva Cassidy inspired song is a perfect piece of pop history in the making. A shimmering mixture of intricate guitar and piano combine in the verse and build to the powerful chorus. The bass guitar looms ominously beneath the guitars, adding a bit of additional darkness and depth to the song.
As if the expert musicianship wasn't enough, Francesca's voice is more impressive than ever, commanding the song with an accomplished melody that showcases everything from delicate softness to emotional power.
I can't fault the choice of b-side either which is a new recording of 'Stronger', featuring an edgier vocal that has more emotion and urgency than the already-excellent original.
The single will be available via the internet download site 7 Digital as well as through HMV stores nationwide and if this song doesn't make the top 40, I'll eat my best pair of sneakers – just as long as I can add a bit of salad dressing.
If you don't believe me, have a listen yourself!
Watch Francesca Berlin – Colours Faded
Francesca Berlin Articles
Written by Smith on
Stuart 'Saur' Smith was a prolific writer for The Mag throughout the magazine's lifetime. He combined a day job of temporary office jobs in London with a nightlife of trawling the capital's music venues looking for talent. As well as writing about music, he was a session musician who featured on a number of singles in the 90s. Today, Stuart is a Chief Writer for Phonotonal.
Discover More Music