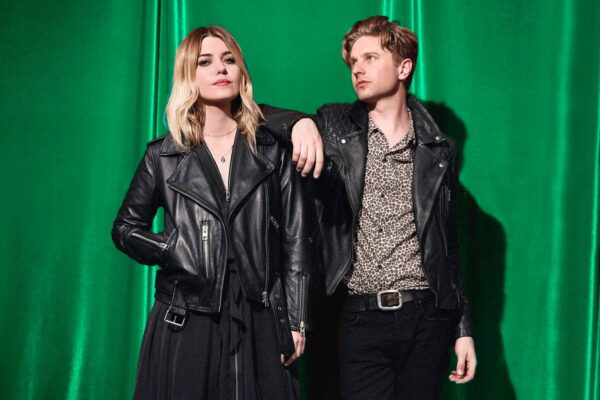 Blood Red Shoes
Stitch Me Back / Meet Me at 8
It's a good job I'm not a bass player looking for work. Since Jack and Meg emerged from their Detroit basement a few years back, duos have been the new trios with anything over and above razor wire guitars and dustbin drums being seen as just plain unnecessary. And while long queues stretch from the doll office to the local musicians union offices these stripped down duos have blazed a fuzz lined trail through the undergrowth.
Boy/girl combo Blood red shoes continue this er… blood (sorry) line with this double a-side release on the cred friendly Try Harder imprint.
'Stitch Me Back', appears to be in fact one chorus stamped out like a production line across a thrilling two minutes while B side 'Meet Me At 8' starts with a frenzied call and response section between the twosome before descending into a messy but hugely fun blunk (see what I did there?!) number that screeches to a halt sometime around the two minute mark.
A screaming tantrum set to 7′ vinyl might not sound all that much fun but believe me this is one burst of temper that you wanna turn up rather than send to the naughty step. Taking a staccato blast of fury from Jack White's most anguished moments and stitching (I'll stop now) them to Jon Spencer's rocket fuelled ACME template have helped to create a distinctly un-British sound that nonetheless has seen them constantly tour the country to undimmed adulation.
The latest in a run of singles and EPs, this release will cement the underground position that BRS are in fact a diamond proposition while further enhancing the idea that before long Try Harder could well become one of the most vital indie labels around.
Guest article from Ben M.
Blood Red Shoes Articles
Written by Guest Writers on
Between 2003 and 2009, [the-mag] had regular contributors from music correspondents covering their local scene. You'll find them all in the guest writers section. The specific writer is mentioned at the bottom of each article.
Discover More Music