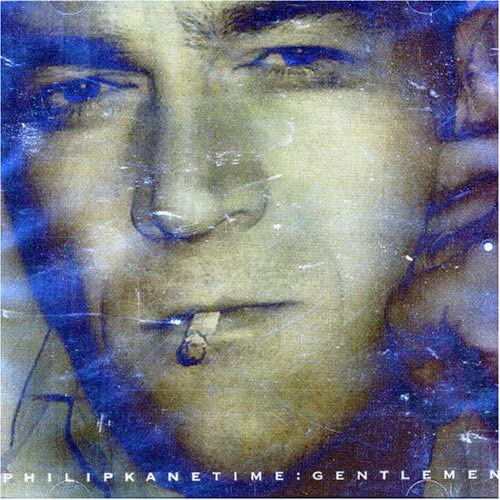 Philip Kane
Time Gentlemen
Whiskey and heartbreak have been the muse of choice for songwriters as far back as people have been writing songs. Could Ryan Adams have written 'Heartbreaker' on a case of Bacardi Breezer? Erm, methinks not.
The latest in a long line of said troubadours is Philip Kane, who is releasing his debut album Time Gentlemen Please through Corrupt Records.
The press release enclosed makes references to long dark days in the studio and it's not hard to imagine a lot of dark days during the writing of this album either. Every sound that mournfully raises its head above the mix is tinted in a delicious shade of blue that all adds up to a sepia tinted, audio snapshot of love gone wrong, laughter in the dark ( the humour does occasionally break through though – sample lyric 'I'll be the patron saint of absolutely fuck all') and above all hope in the uncontrollable mess that makes up our daily existence.
Musically Kane covers the full gamut from Tom Waits-ian closing time hymns, to pedal steel fuelled country with folksy edges appearing at every turn.
Kicking off with the richly visual trio of 'Paul Bowles Last Letter to His Long Dead Wife', 'California' and the excellent 'On Being Alive' Kane sets out a bluesy stall that keeps the quality control through the next hour including album highlight 'What's a Man To Do' before closing with a rare note of hope – 'The Reason I Love Her' offering a glimpse of sunshine through the cloud and rounds the album off in a gloriously melancholic fashion.
While many songwriters would be happy to hit on a formula and stick to it ad nauseum ( come on hands up Blunt) Kane has clearly got no fear of treading outside his comfort, lending his cracked and weary voice to a full range of Blues, Jazz, Soul and country without ever feeling like he's just slipping on a mask for effect – this guy clearly means every word of this album.
There is no denying that Kane really has gone trawling through some very murky waters to dredge up the 12 tracks on offer here but in doing so has revealed his own depths to the listener through a musically accomplished and satisfying album that while languishing in the darkest corners of his mind somehow manages to spark a light and smile and offer the listener the consolation that somehow he's okay and with a bit of time there's no reason any of us shouldn't be.
Guest article from Ben M.
Written by Guest Writers on
Between 2003 and 2009, [the-mag] had regular contributors from music correspondents covering their local scene. You'll find them all in the guest writers section. The specific writer is mentioned at the bottom of each article.
Discover More Music